Bronx girl or secretly middle class? Twitter fight erupts over Alexandria Ocasio-Cortez background
Published time: 3 Jul, 2018 17:44
Edited time: 10 Aug, 2018 14:32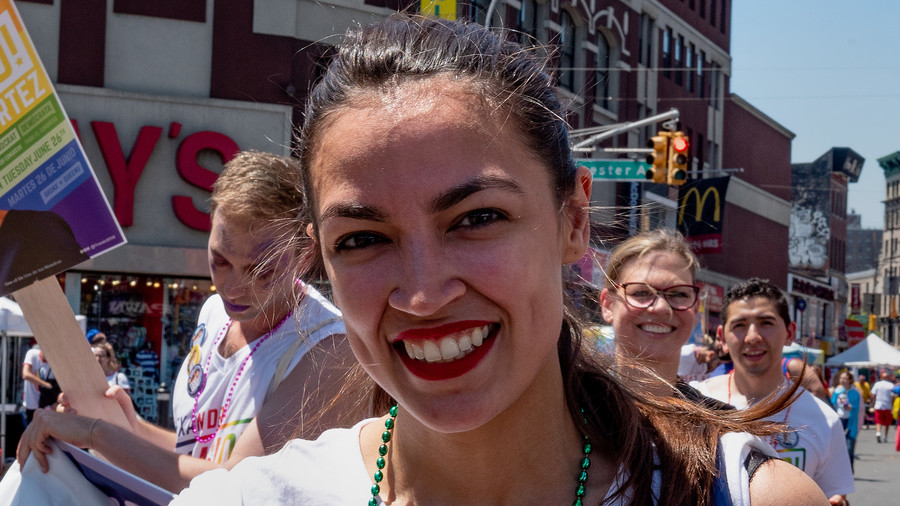 A Twitter debate is raging over the family background of Democratic newcomer Alexandria Ocasio-Cortez after the working-class roots that helped her in the race on social issues were questioned.
Ocasio-Cortez recently shook up New York politics by defeating 10-term incumbent Joe Crowley in the party's congressional primary race. She used what she called her "working-class" background to garner support for her candidacy and convince voters that she understood their struggles. "I wake up every day and I'm a Puerto Rican girl from the Bronx. Every single day," she told the New York Times's in an interview.
On Sunday, conservative commentator John Cardillo posted a photograph of Ocasio-Cortez's childhood home on Twitter, pointing out that she lived in a "very nice area" in an effort to show that she experienced an upbringing that was a "far cry" from the Bronx girl image that was cultivated during her campaign against Crowley.
The 28-year-old Democratic Socialist was having none of it, however, and shot back at Cardillo, claiming that her mother "scrubbed toilets" so that she could live in a nice house. Ocasio-Cortez also pointed out that Cardillo got the name of her alma mater wrong in his tweet; she attended Boston University, not the Ivy League Brown University.
On Twitter, the reaction was mixed, with some supporting Cardillo and suggesting that Ocasio-Cortez had misled people by playing up her Bronx roots (her campaign bio states she went to school 40 minutes from the Bronx, where her father was a business-owner and many of her family members lived) while others criticized Cardillo for attempting to discredit the political newcomer and her socialist credentials.
READ MORE: A vision of the future? 28-year-old socialist stirs up New York politics
Trump re-election campaign advisor Katrina Pierson tweeted that Democrats had been "duped" by identity politics. "They got a Westchester girl that campaigned as the Bronx," she wrote. Others tweeted calling Ocasio-Cortez a "phony" and a "fraud".
Some of Ocasio-Cortez's supporters joked that they couldn't possibly support her anymore after hearing the shocking news that she grew up in a house.
Others posted images of huge houses and homes from movies and cartoons to poke fun at Cardillo's original tweet showing socialist candidate's childhood home, which was fairly modest in comparison.