Massive blast sends burning Chechnya filling station up in smoke (VIDEO)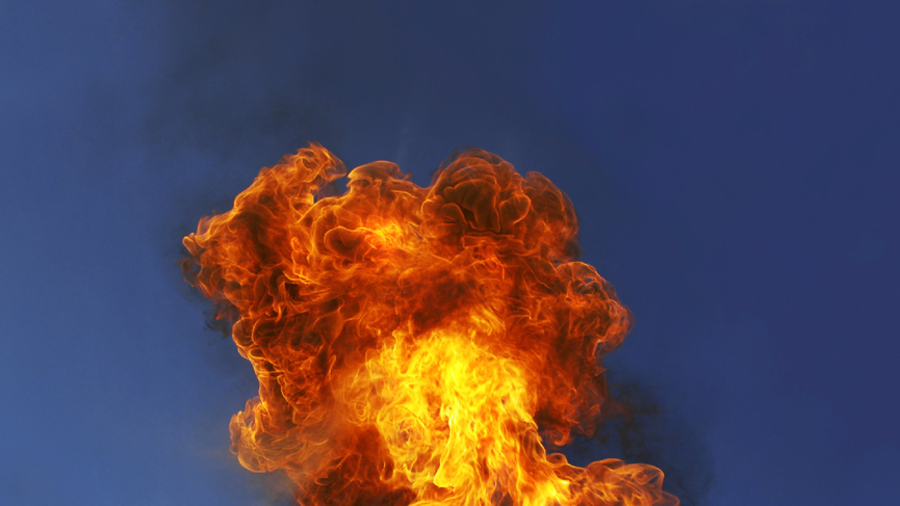 At least five people have been injured in a blaze that engulfed a service station in Russia's Chechnya. The station was rocked by a massive explosion as fire hit underground fuel tanks.
A video taken by one of the witnesses shows the gas station engulfed in flames, with thick clouds of black smoke billowing over the building. Then, a huge explosion rocks the premises and a large pillar of fire shoots up over the station.
According to media reports, four underground fuel tankers located at the gas station caught fire and eventually detonated. The tankers contained 50 cubic meters of fuel, TASS reports. At least five people sustained injuries when the fire spread to a neighboring car service center.
All the injured were hospitalized, media reported, adding that some of them remain in serious condition. The auto service center burned to the ground. The total fire area accounted for 800 square meters, sources in emergency services told journalists. The exact causes of the incident remain unknown.
Like this story? Share it with a friend!