Spying doves: China launches birdlike surveillance drones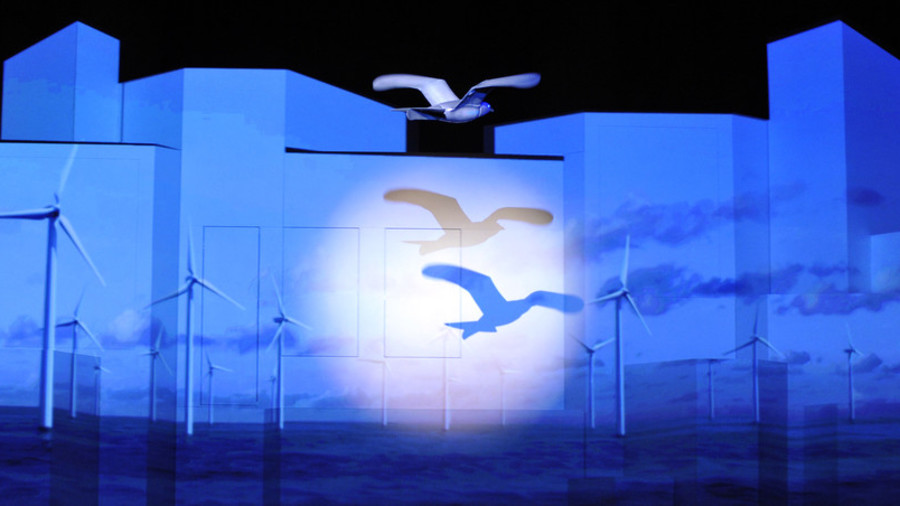 China has launched new hi-tech surveillance drones which look and move so realistically that real birds fail to spot them, taking them to be conspecific. The technology can also reportedly fool advanced radar systems.
A flock of pretty birds gliding through the sky may conceal a high-tech surveillance drone filming your every move, the South China Morning Post reported on Sunday. The program, code-named 'Dove,' has already spread across China with more than 30 military and government agencies deploying the birdlike drones and program-linked devices in at least five provinces in recent years.
The Doves also cover the contentious Xinjiang Uyghur Autonomous Region in China's far west, home to a predominantly-Muslim Uyghur population. The region has long been a cause of concern for the Chinese government due to separatist sentiments.
The drones, weighing not much more than their real prototypes and equipped with a high-definition camera and a GPS antenna, flap their wings mimicking the moves of real birds with almost perfect precision. They can even mix with a flock and go unnoticed by them, as well as by sheep, which are easily spooked, the Morning Post says. However, they cannot cover large distances with a time span of 30 minutes at speeds of up to 40kph (25mph).
The birdlike drones were developed by a team of scientists of Northwestern Polytechnical University in Xian, who have reportedly conducted more than 2,000 test flights. One of the scientists told the paper that the program is not widely used, but has an enormous potential.
"The scale is still small," Yang Wenqing, an associate professor at the School of Aeronautics at Northwestern and member the development team, said.
READ MORE: 1,374 drones light up the skies to break Guinness World Record in China (VIDEO)
"We believe the technology has good potential for large-scale use in the future… it has some unique advantages to meet the demand for drones in the military and civilian sectors," she said.
The realistic look of the drones can even make them invisible to the most sensitive radar systems, according to Professor Li Yachao, a military radar researcher at the National Defence Technology Laboratory of Radar Signal Processing in Xian, as cited by the paper.
China is not the first country to develop birdlike drones. In 2011, Germany's Festo Corporation developed the SmartBird – a drone inspired by the herring gull. SmartBird has not been commercialized, but another rather realistic French-designed bionic bird is available for sale. Unlike the Chinese Doves, there has been no indication that these drones will be used by the military.
Like this story? Share it with a friend!
You can share this story on social media: