Hundreds of fetishists hold erotic S&M party on German lake (VIDEO)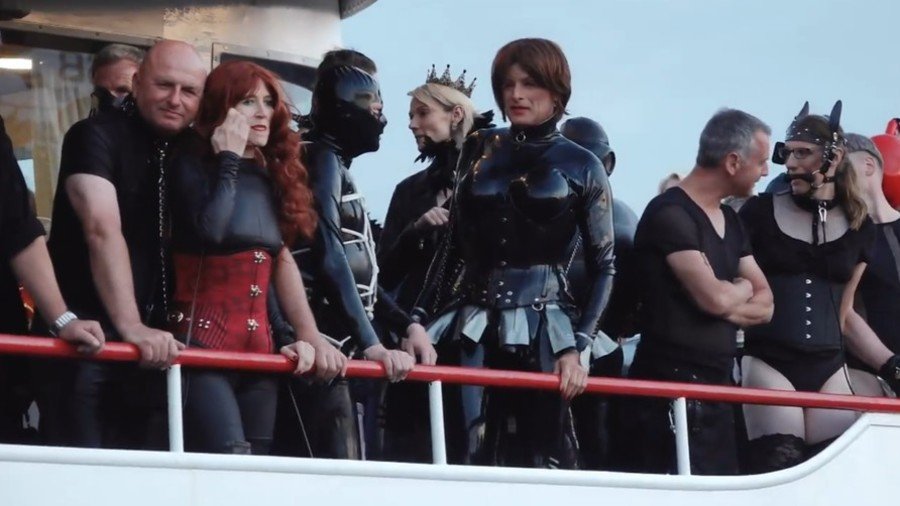 Hundreds of pleather-clad S&M enthusiasts descended on Germany's Lake Constance for a boat party with a difference on Saturday.
The 'Torture Ship' is the world's largest BDSM [Bondage and Discipline, Dominance and Submission, Sadism and Masochism] and fetish party to take place on a moving barge.
It set sail from the Friedrichshafen harbor as large crowds gathered to take in the spectacle of passengers decked out in full bondage, gimp masks, horse heads, and fishnet vests, with plenty of exposed skin.
READ MORE: Soros fund manager involved in 'Fifty Shades of Grey'-style BDSM lawsuit – report
Running for more than two decades, the Torture Ship is a firm favorite with S&M lovers from around the world. This year, organizers expected a slightly smaller turnout of about 500 passengers, due to the inconvenient clash with the Germany-Sweden World Cup match.
In 2015, the party was forced to get rid of its darkroom and bedrooms to comply with tightening government regulations, and the event is now officially dubbed a dance party.
Like this story? Share it with a friend!
You can share this story on social media: