China building massive voice database of citizens - HRW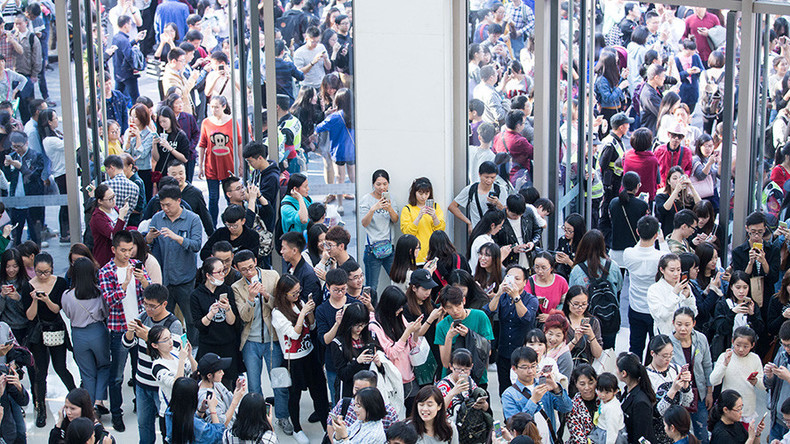 The Chinese government is collecting thousands of "voice pattern" samples from unsuspecting citizens for a national biometric voice database, adding to an already-indepth biometric profile of many individuals.
Human Rights Watch (HRW) said Monday that to create the database, Chinese authorities have collaborated with indigenous speech recognition technology company iFlytek, which is responsible for producing 80 percent of all such technology in the country, to create a system which can automatically detect specific voices.
HRW said the government has "stepped up" the use of biometric technology in recent years, to "bolster its existing mass surveillance and social control efforts."
"The Chinese government has been collecting the voice patterns of tens of thousands of people with little transparency about the program or laws regulating who can be targeted or how that information is going to be used," said Sophie Richardson, HRW's China director. "Authorities can easily misuse that data in a country with a long history of unchecked surveillance and retaliation against critics."
China already has an overarching biometric database, accessible by authorities, which includes DNA profiles of some 40 million people and the collection of faces of more than 1 billion.
In comparison, the voice identification log is still in its infancy, with China's Ministry of Public Security piloting the database back in 2012 before scaling up the program in 2014.
Authorities can subject anyone suspected of "violating the law or committing crimes," including misdemeanors, to voice data gathering, though government reports in the media claim that the tech has so far been used in cases involving "telecommunications fraud, drug trafficking, kidnapping, and blackmail."
Other areas in which the technology will be applied, according to the government, include "counterterrorism" and "stability maintenance" purposes, terms HRW says "authorities sometimes use to justify the suppression of peaceful dissent."
"Chinese authorities' arsenal of surveillance tools just keeps getting bigger while privacy rights lag far behind," Richardson said. "The Chinese authorities should immediately stop gathering highly sensitive biometric data until legal protections are clear -- and clearly reliable."
You can share this story on social media: