Stinky Russian men inferior to 'gallant' visiting fans, UK reporter says in cliche-ridden piece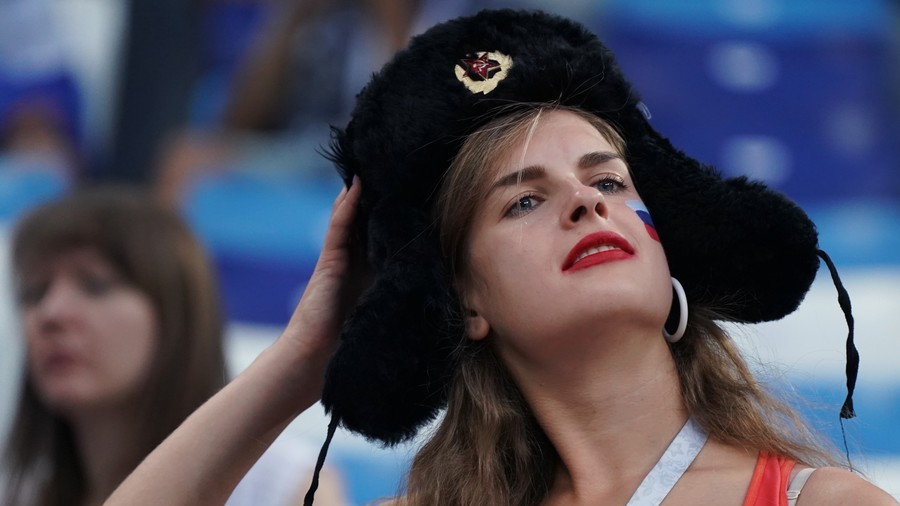 Russian women were desperate for freedom to explore their sexuality, but only had a chance to do so when thousands of gorgeous gentlemen visited for the World Cup, believes one UK reporter – because Russian men are pigs.
The British media are rightfully blamed for doing their best to misrepresent Russia, painting pictures of a hostile 'Soviet-esque' land inhabited by hooligans and KGB spies waiting to pounce on foreigners. Halfway through the FIFA World Cup, with all the evidence suggesting the contrary, more creativity is needed to maintain this attitude.
Enter the Independent's Moscow Correspondent Oliver Carroll, whose report managed to demean Russians, while seemingly rooting for them to become a better people. According to Carroll, Russian women generally desire to explore their sexuality, but really don't have any opportunities to do it, because they need all those foreign fans visiting Russia to become truly free. The foreigners are "beautiful men who are happy to have sex with condoms, who act gallantly without accusing them of being slutty," the newspaper quotes a Russian sex blog author as saying.
While acknowledging that urban Russians tend to have liberal views on sexuality, Carroll seems to imply that most Russian men are conservative and have problems with personal hygiene. However, they will now have to step up and meet a higher standard, because the football championship is raising an "iron curtain of Russian sexuality."
There is something colonial in this notion that a society needs good foreign culture and genes to be improved – which is funny, considering that Carroll cites as almost an example of government-enshrined racism a ham-fisted attempt by a Russian official to discourage Russian women from losing their heads ending up pregnant as a result of brief World Cup romances.
However, the entire premise is wrong. A Russian woman seeking a one-night stand with a hot Latino football fan can most likely get a similar experience by going to a night club or elsewhere on a seaside vacation. The same goes for her counterparts in Britain. A Brazilian man visiting Moscow may find it pretty funny to trick a Russian woman into chanting "pink pussy" in a language she does not understand. Some men are pigs, in Russia and elsewhere. And there is no shortage of either supply or demand for condoms and aftershave in Russia – which doesn't mean that your summer commute won't occasionally become an odor nightmare.
Russians are human, with all the complexity and lack of perfection it entails. Jumping to insulting generalizations about an entire nation is not journalism; it's enabling a xenophobic ego trip.
If you like this story, share it with a friend!
You can share this story on social media: