Russian troops to get 'smartwatch' as part of new guarding system for military sites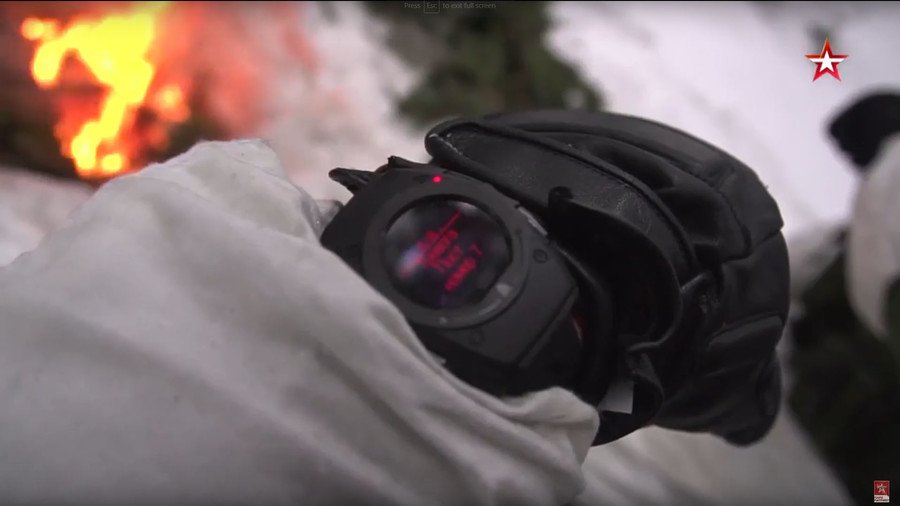 Russian military facilities will soon be guarded by an advanced digital security system, which includes a special watch-like device for all guards. The watch serves as a communication tool and monitors a guard's status.
The Russian defense ministry will soon start delivering the Strelets-Chasovoy security systems to its high value objects in Crimea, according to Izvestia newspaper. The equipment was approved for service and the producer, Argus Spectr, has been awarded an $11 million contract for it to be executed throughout 2020.
The Strelets-Chasovoy 1SV is an integrated network of various security devices, of which the bracelet is just one part. It includes the central command point, motion and heat sensors to detect intruders, remotely controlled locks, CCTV cameras, fire protection equipment and whatever one expects from a modern security system.
The bracelet is the highlighted feature of the system. It's more or less a shock-resistant smartwatch with specialized functions. It has a button to report an alarm to the central post, has a vibro to quietly inform the guard that something is wrong and also detects motion and coordinates, so that if the wearing soldier is incapacitated or kidnapped the system immediately tells every other person on the security detail to go on alert. The devices double as RFID keys.
The radio channel of each bracelet is protected from interference and is good for a range of up to 3.5 km with no objects blocking the signal. Larger compounds may require additional relay stations to keep all personnel on touch with their security chief. One variant also has an OLED display for paging messages from the HQ – and shows time otherwise.
Military sites in Crimea will be the first to be armed with the new system, the newspaper reported.
The Strelets-Chasovoy system has been certified for military use in 2015 and has since been tested in various scenarios. For example, a commando squad used a bracelet as an impromptu motion detection sensor during an exercise showcased by the Defense Ministry's TV channel Zvezda last year.
But now the ministry is apparently prepared to purchase the security equipment in bulk.
You can share this story on social media: