Russiagaters insist Mueller's firing imminent despite Trump's consistent denial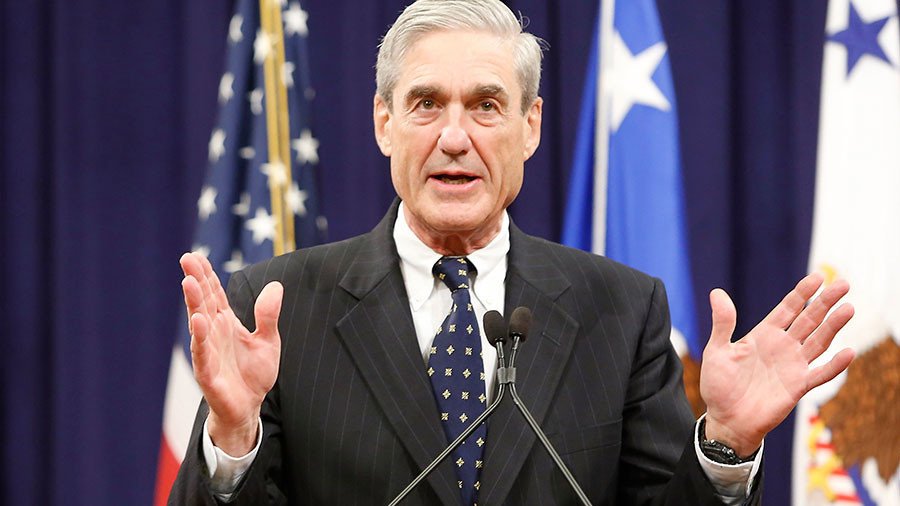 Journalists, pundits and politicians are insisting President Donald Trump will fire Robert Mueller, despite the White House denying the claims and the fact that Trump lacks the authority to dismiss the special counsel.
While self-described "resistance" figures have pinned their hopes on Mueller's probe finding the sorely-needed smoking gun that would prove collusion with foreign actors (other than Israel), they have simultaneously speculated that Trump will fire Mueller. That, they say, would trigger a "constitutional crisis" and provide grounds for Trump's impeachment.
For his part, the Trump administration has consistently denied rumors that he will dismiss Mueller.
"We have no intention of firing Bob Mueller. We are continuing to work closely and cooperate with him. We look forward to seeing this hoax wrap up very soon," White House Press Secretary Sarah Huckabee Sanders said Thursday.
Nonetheless, media outlets have fueled the fire of speculation that Trump will ax Mueller.
Though the Trump administration has consistently denied these claims, leading liberal and neoconservative Russiagaters insist Mueller's firing is imminent. Nevermind that Trump does not have the authority to fire Mueller - that power is vested in Deputy Attorney General Rod Rosenstein. For his part, Rosenstein has expressed full support for Mueller even as concerns of bias were raised after it was revealed that two former FBI agents who were on the probe exchanged anti-Trump text messages.
Despite the probe's apparent bias, 171 of the 193 House Democrats signed a letter to Rosenstein saying they support Mueller's investigation and urged him to let it continue "unfettered by political influence or threats to his authority."
Senator Mark Warner (D-Virginia), ranking member of the Senate Intelligence Committee, called the spectre of Mueller's firing a "red line" and demanded Congress respond with "significant consequences."
In the event that Trump does fire Mueller, "resistance" activists say they are ready to take to the streets. Two separate petitions calling for demonstrations across the country gained a combined 180,000 signatures.
You can share this story on social media: