'Utter idiot': FBI agents' anti-Trump text messages released to Congress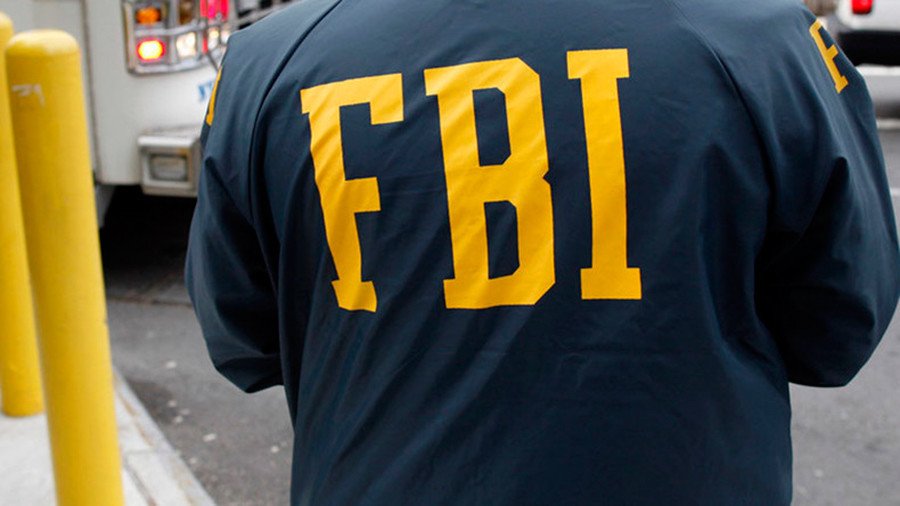 Two FBI agents working the Trump-Russia collusion probe exchanged dozens of venomous text messages on politics, including calling then-candidate Donald Trump "a loathsome human," according to a new DOJ release to Congressional judicial committees.
FBI agent Peter Strzok was removed from the bureau's investigation into alleged collusion between the Trump campaign and Russia in late July 2016, after Special Counsel Robert Mueller discovered his deep-seated bias in text messages to Lisa Page, a lawyer assigned to the FBI probe. Page's role on Mueller's team had already ended by the time the texts were discovered, but news of Strzok's removal only came out this month.
Strzok and Page had been having an affair as well during the time they were assigned to the Trump-Russia collusion investigation. The passion they shared for lamenting the rise of Trump last year is exhibited in several messages, which the Department of Justice (DOJ) shared with the House and Senate judicial committees late Tuesday after many requests.
"What an utter idiot," a text from Page to Strzok read, referring to Trump. Accompanying the message was a link to a story about Trump and Russian President Vladimir Putin, according to the Washington Examiner.
In March 2016, Strzok reveals to Page that he would vote for Hillary Clinton. "I suppose," he wrote, prompting Page to text back, "He doesn't think you're an R, does he?" but it is unknown who that "he" refers to, the Examiner reported.
Strzok replied in several text messages, explaining, "He think I wouldn't vote for her right now. He knows I'm a conservative Dem. But now I wonder."
Days later, Page texted Strzok, "God trump is a loathsome human."
"Yet he may win," Strzok replied, before asking Page if she thought Trump would make a worse president than Senator Ted Cruz (R-Texas).
"Trump?" Page answered. "Yes, I think so."
The texts were discovered during a DOJ Office of Inspector General inquiry into whether "policies or procedures were not followed in connection with, or in actions leading up to or related to" former FBI Director Jim Comey's July 2016 announcement that Clinton would not be criminally charged for "extreme carelessness" in her handling of classified government documents.
On July 14, 2016, soon before Trump became the official Republican presidential nominee, Page sent Strzok a link to a New York Times article on Trump's support among white voters as he spoke casually about race.
"It's really frightening," Page wrote, adding, "Yeah, it's not good," according to the Examiner.
As the the Republican National Convention got under way less than a week later, Strzok teased Page to "TURN IT ON, TURN IT ON!!! THE DOUCHEBAGS ARE ABOUT TO COME OUT."
"And wow, Donald Trump is an enormous d*uche," Page replied, the Examiner reported.
Some eight hours later, Strzok reportedly replied, "Hi. How was Trump, other than a douche? Melania?"
"Trump barely spoke," Page said, "but the first thing out of his mouth was 'we're going to win sooo big.' The whole thing is like living in a bad dream."
Strzok expressed feeling "Panicked" over the election.
"America will get what the voting public deserves," Strzok wrote on another occasion, to which Page replied, "That's what I'm afraid of."
Their text messages also touched on House Speaker Paul Ryan (R-Wisconsin), whom they both hoped "falls and crashes in a blaze of glory" and short-lived Democratic presidential candidate Martin O'Malley, "a freak show," as Strzok called him in January 2016.
You can share this story on social media: