1 dead in Puerto Rico as Irma sustains 185mph gusts – reports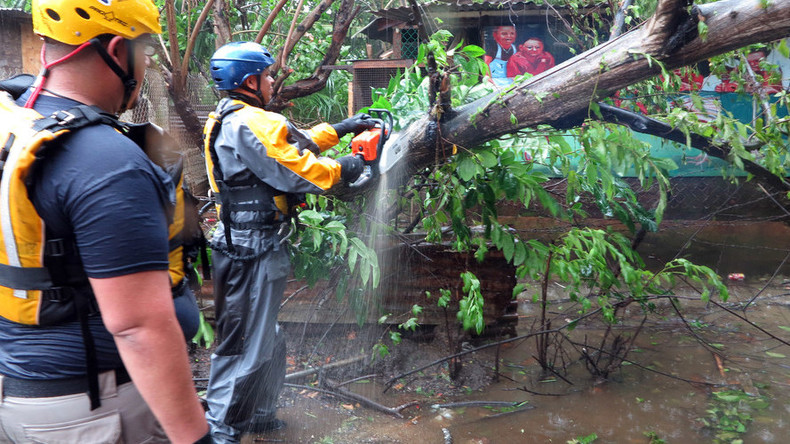 One person has reportedly died and 300,000 are without power in Puerto Rico as a result of Hurricane Irma. Winds of 185 mph could worsen an already dire situation relating to the US territory's power grid and economic woes.
Puerto Rico is expected to get four to 10 inches of rain, with some areas accumulating 15 inches, the New York Times reported.
Read more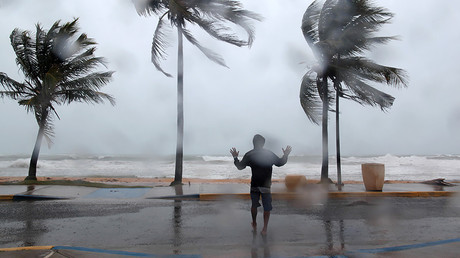 The core of the Category 5 hurricane will continue on to pass just north of Puerto Rico Wednesday night. Irma will then come north or near the coast of Hispaniola on Thursday. After that, Irma will ascend upon the southeastern Bahamas and Turks and Caicos on Thursday evening, the National Hurricane Center reported.
One person has already lost their life on the island, according to the New York Times.
Puerto Rico Governor Ricardo Rossello declared a state of emergency and temporary shelters have reportedly been set up on the territory for around 60,000 people.
FEMA, the US government's disaster agency, has roughly 400 people stationed in the territory and the US Virgin Islands in case assistance is needed, MSN reported.
After Irma, parts of Puerto Rico could be without power for four to six months, according to the leader of the Puerto Rico Electric Power Authority (PREPA), Ricardo Ramos, MSN reported.
The US territory had previously been dealing with power supply issues, and large amounts of debt seemed to be crushing the island.
Read more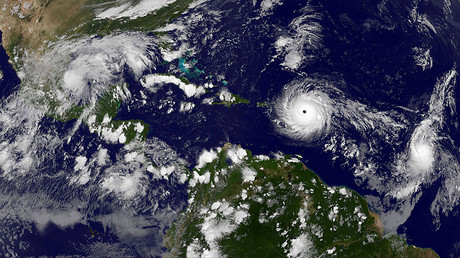 On Tuesday, Ramos said power could be back up within a week, but areas where infrastructure has been destroyed due to the ongoing recession will likely have to wait longer than that.
In September 2016, Puerto Rico experienced a power outage that affected the entire island after a power plant fire. The outage lasted several days, pushing the island $9 billion into debt. This led to PREPA filing for a form of bankruptcy in July 2017, according to MSN.
Puerto Rico is $74 billion in debt. In May, the territory filed for the biggest municipal bankruptcy in US history. The island has $15 million in its emergency fund, according to the Office of the Governor of Puerto Rico.
In the islands of St. Martin and St. Barts, at least two people have died and two others were seriously injured from Irma, Annick Girardin, the French Overseas Affairs Minister said. One other person also died on the Caribbean island of Barbuda, according to KSBW.
Ninety percent of the structures located in Barbuda have been damaged, according to Antigua and Barbuda Prime Minister Gaston Browne, ABC News reported.