Florida sheriff offers jail as 'secure shelter' for those with warrants fleeing Hurricane Irma
Published time: 7 Sep, 2017 02:41
Edited time: 7 Sep, 2017 19:05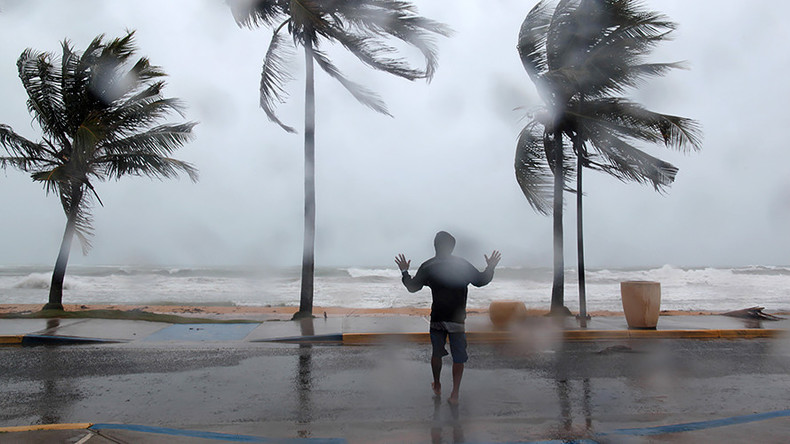 As Hurricane Irma's destructive path nears Florida, a sheriff is warning sex offenders to beware of officers checking IDs at shelters. But now people are worried the rules will also affect others with outstanding warrants.
The first tweet sent out on Wednesday by Polk County Sheriff Grady Judd, explained the office's protocol for those seeking shelter from hurricane Irma.
"If you go to a shelter for #Irma, be advised: sworn LEOs will be at every shelter, checking IDs. Sex offenders/predators will not be allowed."
The sheriff explained the tweet further by writing on top of it, "If you go to a shelter for #Irma and you have a warrant, we'll gladly escort you to the safe and secure shelter called the Polk County Jail."
READ MORE: Tropical triple threat: Irma followed by Hurricanes Katia & Jose
Twitter users were outraged by the statements as the potentially life-threatening storm approaches southeast Florida.
"Are you saying those without an ID will be turned away from shelter?" one Twitter user asked.
On Wednesday, Irma made landfall on the Caribbean, as it headed into Puerto Rico. Winds of 185mph passed over the island nation of Barbuda. Heavy rain accompanied the strong winds, while Saint Martin, Saint Barthelemy and the neighboring island of Antigua were also impacted by the elements brought on by the hurricane, according to the US National Hurricane Center.
In preparation for Irma's eventual landfall on Florida, Monroe County and coastal areas of Miami-Dade County started to evacuate on Wednesday.
As of Tuesday evening, residents fleeing southeast Florida were notified they do not have to pay tolls on Florida roads. The order was issued by Governor Rick Scott to keep traffic flowing during Irma so people can safely evacuate.
"If you're told to evacuate, get out quickly," Scott said Wednesday morning, according to CNN. "We can expect additional evacuations as this storm continues to come near our state."
Alone, the greater Miami area is home to about six million people who will bear the brunt of the storm. It is not known exactly how many people are currently seeking shelter or how many may have warrants out on them.
RT America contacted the sheriff's office, and was told a public information officer would call back with further information.