US workers testing positive for illegal drugs hits 12yr high – report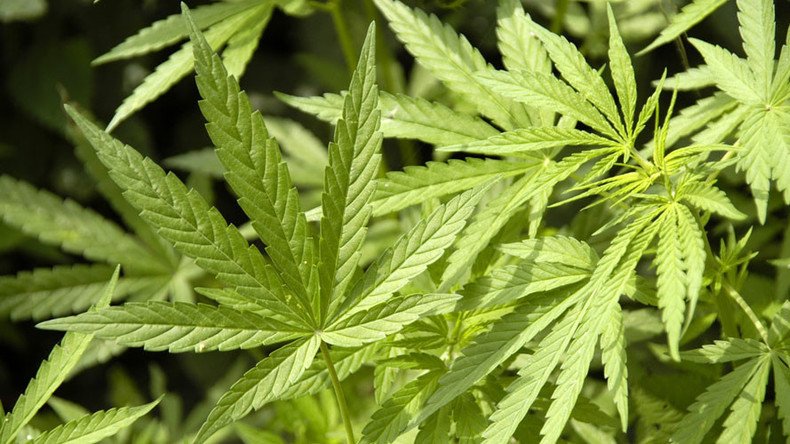 More than one in 25 American workers tested positive for illicit drugs during employer tests last year, with cocaine and amphetamine positivity increasing rapidly, according to analysis by a top workplace drug-testing lab.
Detection of cocaine, marijuana, amphetamines went up significantly in 2016 workplace drug testing, while heroin positivity remained mostly steady, Quest Diagnostics announced Tuesday.
The 2016 annual positivity rate among the combined US workforce was 4.2 percent, Quest said, a 5 percent relative increase over 2015's rate of 4.2 percent and the highest since 2004's 4.5 percent.
"This year's findings are remarkable because they show increased rates of drug positivity for the most common illicit drugs across virtually all drug test specimen types and in all testing populations,"said Barry Sample, senior director of science and technology at Quest Diagnostics Employer Solutions.
The positivity rate for cocaine via urine testing increased for the fourth consecutive year among the general US workforce and the second straight year for the so-called federally-mandated, safety-sensitive workforce. The latter category includes the likes of pilots and bus drivers who are routinely tested for drug use pursuant to federal law.
Cocaine positivity went up 12 percent in 2016, hitting a seven-year high among the general workforce, Quest reported.
Marijuana positivity has increased "dramatically" in the last three years, Quest said, due in part to recreational legalization in some US states.
Marijuana positivity through oral fluid testing has gone up by 75 percent since 2013 among the general US workforce and has also risen in both urine and hair testing. Among the federally-mandated workforce, marijuana positivity increased by ten percent from 2015.
Both Colorado and Washington state, the first two states to legalize recreational marijuana in the US, had urine positivity rates for marijuana that exceed the national average, Quest reported.
Amphetamine positivity via urine testing increased from 2015 among both classes of workforces, the company said. After years of decline in the mid-2000s, then a steady rate from 2008 to 2012, amphetamine positivity is on the rise; it went up 64 percent in 2016 among the general workforce and 14 percent among the federally-mandated workforce.
While the opioid epidemic in the US has reached new heights, urine testing positivity for heroin remained steady among general workers and declined among the federally-mandated, safety-sensitive workforce. These numbers differ from the four straight years of increases prior to 2016, Quest said.
Positive tests for prescription opioids such as hydrocodone, hydromorphone and oxycodones declined in urine tests for the general workforce, Quest found.
The drug-testing data are part of the annual Quest Diagnostics Drug Testing Index, which the company will present this week at the Drug and Alcohol Testing Industry Association conference in Florida.
Positivity rates were generally the highest in the US South, according to Quest. Alabama and Oregon had the highest rates (6.3 percent), followed by Arkansas (6 percent), North Carolina and Vermont (both 5.7 percent), and Louisiana and South Carolina (both 5.6 percent).
You can share this story on social media: