US-Israeli man indicted in Israel for threatening Jewish centers, airlines & politician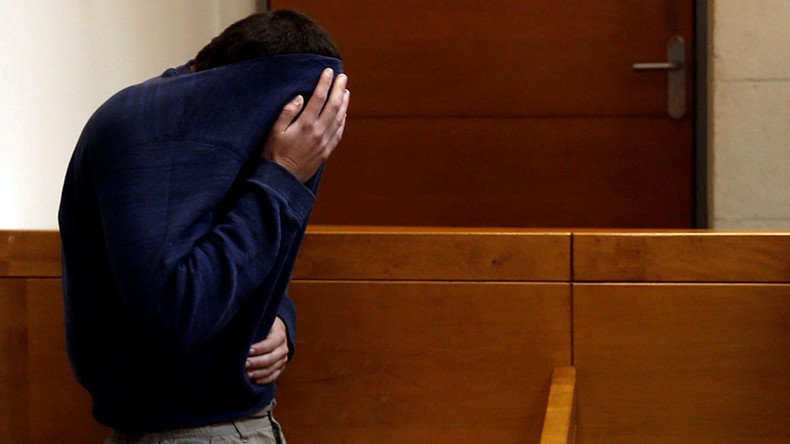 Israel has indicted an 18-year-old Jewish man with dual American-Israeli citizenship for making bomb threats to Jewish community centers (JCCs) in the United States, among other actions. He was arrested after a joint probe by US and Israeli authorities.
Michael Ron David Kadar made more than 2,000 threatening calls to schools, airports, police stations, malls and other targets over a span of two years, Israeli prosecutors say.
He faces multiple charges in Israel, including the extortion of a Delaware state senator and publishing false information in order to cause panic.
Kadar has been held in Israel since his March 23 arrest following an investigation by the FBI and Israeli police. His crimes were committed over the Internet from Israel, according to reports, at times using computers in other countries.
He's accused of using a powerful antenna to harness nearby Wi-Fi routers and employed voice-masking techniques to make the threats.
On April 21, Kadar was charged in US federal court in Florida with 28 counts of threatening calls and false information. He was also charged with three counts of cyberstalking in an indictment out of federal court in Georgia.
Kadar was not named in the Israeli indictment based on his age when the offenses occurred, but he was named in the US indictment.
Some of Kadar's threats were made on behalf of others in exchange for Bitcoin payment, according to authorities. He made $238,000, at times using subcontractors.
Kadar attempted to extort money from Delaware state Senator Ernesto Lopez and threatened to kidnap and kill the children of George Little, a former Pentagon and CIA spokesman, according to prosecutors.
Kadar also is accused of targeting several British Jewish schools from February 2016 to March 2017. The Jewish Museum in London was evacuated in February after a bomb threat that officials said was connected to Kadar.
He is also accused of threatening passenger planes, including British Airways and an El Al flight to Israel that had to be escorted by French and Swiss fighter jets. A threat to a Virgin Australia plane resulted in the airline dumping eight tons of fuel into the ocean prior to landing, and a plane flying members of the National Basketball Association's Boston Celtics had to be searched following a bomb scare.
Kadar is accused of calling 48 police stations with fake emergencies, claiming people were being held hostage at certain addresses. He also threatened the Israel consulate in Miami, Florida, and a hospital in New Jersey.
Kadar's lawyer says he "suffers from a brain tumor that may have had an effect on his cognitive functions."
"This is a young person that because of his very, very serious medical condition didn't serve in the army, didn't go to high school, didn't go to elementary school," said Galit Bash, according to CBS News.
His lawyer has also said Kadar has a high IQ but very low emotional intelligence. His American-born mother told Israel's Channel 2 that Kadar has autism.
"He can't control it," she said, according to BBC News. "He can't think straight."
So far this year, more than 150 bomb threats have been made to Jewish community centers and schools across the US and Canada. In March, US journalist Juan Thompson was arrested and accused of making at least eight such threats in an attempt to settle a score with a woman.
In addition to threats made to US JCCs, American universities have reported an uptick in anti-Semitic activities on campuses. The latest occurred late last week at the prestigious Princeton University, where anti-Semitic, racist, anti-immigrant fliers were posted around campus by a group, Vanguard America, whose rallying call is "White Nationalist American youth working to secure the existence of their people."
You can share this story on social media: