19yo US-Israeli citizen arrested for wave of bomb threats against Jewish centers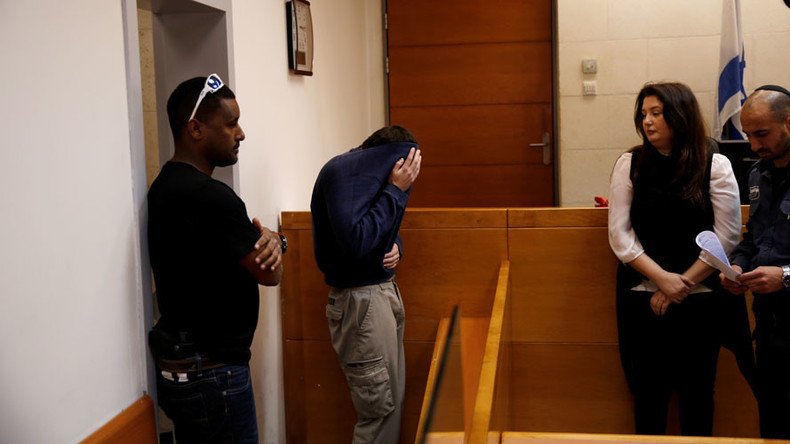 A 19-year-old US-Israeli citizen has been arrested in southern Israel on suspicion of carrying out a wave of telephone bomb threats targeting Jewish centers and communities around the world.
The months-long, multi-agency investigation led Israel Police's International Crime Investigations Unit to the city of Ashkelon, where the suspect and his father were arrested, and a search of their home was conducted on Thursday, local mediareports.
"This specific investigation was complex in terms of the suspect and its nature," Micky Rosenfeld, foreign press spokesman for the Israel Police, told the Jerusalem Post.
"There was a significant breakthrough in the investigation which led us to make the arrest of the suspect who lives in Southern Israel."
"He was the main suspect behind the numerous amount of threats which were made to different Jewish communities and organizations around the world," Rosenfeld added.
Police & FBI investigation arrest Israeli age 19 suspected of making threats to Jewish organizations, communities & JCC bomb threats in US.

— Micky Rosenfeld (@MickyRosenfeld) March 23, 2017
The Anti-Defamation League has recorded 165 bomb threats targeting Jewish institutions around North America since January, as well as in New Zealand and Australia in 2016, according to Haaretz.
"I commend the FBI and Israeli National Police for their outstanding work on this case," US Attorney General Jeff Sessions said in a statement on Thursday, as quoted by Reuters. "The Department of Justice is committed to protecting the civil rights of all Americans, and we will not tolerate the targeting of any community in this country on the basis of their religious beliefs."
The suspect employed a variety of advanced masking technologies to disguise his identity, Reuters reported, citing an unnamed police spokesperson. His motives remain unclear.
READ MORE: 18 threats made against JCCs & other Jewish facilities as lawmakers ask for 'swift action'
Police seized a range of equipment during the search of the suspect's home in southern Israel, which could potentially have disguised his physical location and IP address from authorities, frustrating the months-long investigation, Haaretz reports.
The FBI has been investigating a spate of bomb threats made to Jewish centers in Florida, New Jersey, Delaware, Maryland, Tennessee, Georgia, Pennsylvania, South Carolina, and North Carolina, as well as similar threats to Delta Airlines.
READ MORE: Missouri man arrested for at least 8 Jewish center threats
The main break in the case came following a 2016 bomb threat to a Jewish center in New Zealand, after which authorities were able to trace the origin of the IP address to Israel.
The FBI, in coordination with the US Department of Homeland Security and other law enforcement agencies also traced the origin of the calls to the US back to an IP address in Israel and coordinated their efforts with Israeli authorities, handing over all relevant data to help with the investigation.
You can share this story on social media: