Dozens of Anti-Semitic fliers appear at Chicago university campus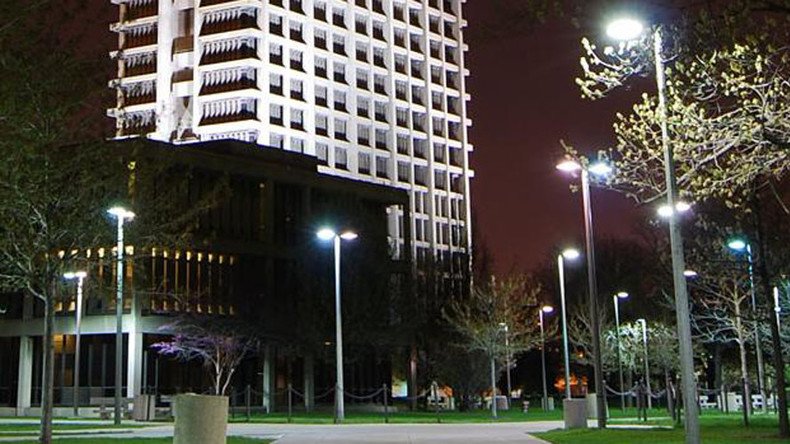 The University of Illinois, Chicago is investigating dozens of anti-Semitic posters circulating on its campus. Similar fliers have appeared on college campuses in California, Texas, and Maryland, accusing Jews of controlling a disproportionate amount of wealth in the United States.
The fliers, which also reads, "Ending white privilege starts with ending Jewish privilege," were found in the Richard J. Daley Library and in the campus student centers, according to Eva Zeltser, a communications student and president of Rohr Chabad, a Jewish student organization at UIC, according to the Chicago Sun Times.
Zeltser wrote to the Dean of Students asking the university to take action.
"If you are against hate crimes against one group, you should be against these acts of violence for ALL groups," Zeltser wrote. "I understand free speech, but what about my freedom to feel safe on campus."
She also posted a photo of a leaflet to Facebook, where it was shared more than 3,500 times as of Thursday.
The UIC said such actions "will not be tolerated on our campus."
"Today, [Tuesday] anti-Semitic posters were found on campus that defame, insult and negatively portray Jewish members of our campus community," the UIC announcement read. "Such actions do not reflect the values we hold as a community. Acts that invoke hatred or violence toward members of our community will not be tolerated on our campus."
"As we investigate this recent event, we strongly encourage all members of our university to exercise their right to free speech in a manner that recognizes these principles and avoids prejudice or stereotypes," the alert adds.
Other Chicago universities have been targeted too. A white supremacist group placed several posters in January and February on the University of Chicago campus. In December, a neo-Nazi group put at least one poster of Adolf Hitler, emblazoned with swastikas, in the University of Chicago's Levi Hall.
In a related incident, several white nationalist posters appeared on the University of Maryland campus on Monday in four locations. It is the second instance in the academic year. Similar posters were found in three buildings in December.
Fliers, spotted in the chemistry building, spoke to "white Americans" urging that "it is your civic duty to report any and all illegal aliens to US immigration and custom enforcement."
"You hear about this stuff on the news, but I never really imagined it happening here," Professor Osvaldo Gutierrez, who is of Mexican descent, told the university's independent paper The Diamondback. Gutierrez, along with his wife, first saw the handbills and alerted University Police.
The incident is being investigated as a hate bias incident, spokeswoman Sgt. Rosanne Hoaas said. Police are reviewing camera footage of the area, and have increased patrols on the campus.
Similar posters were discovered on the campus of George Washington University in Washington, DC also this week.
The Anti-Defamation League said it had cataloged 104 incidents of white supremacist fliers on college campuses since the school year beginning in September 2016, with a surge in activity since January 2017. The fliers espouse a variety discriminatory messages, including anti-Semitic, anti-Muslim and racist venom, as well as on-campus appearances and speeches by racist activists.
"White supremacists have consciously made the decision to focus their recruitment efforts on students and have in some cases openly boasted of efforts to establish a physical presence on campus," said Jonathan A. Greenblatt, ADL's CEO on March 6. "While there have been recruitment efforts in the past, never have we seen anti-Semites and white supremacists so focused on outreach to students on campus."
ADF said handbills and posters have appeared on campuses in at least 25 states. But there's also been other concerns — such as bomb threats targeting Jewish organizations across the country, which have led to mass evacuations.
To date, there have been more than 70 such calls.
You can share this story on social media: