W. Virginia lab manager gets 2yrs in prison for doctoring water samples to benefit coal industry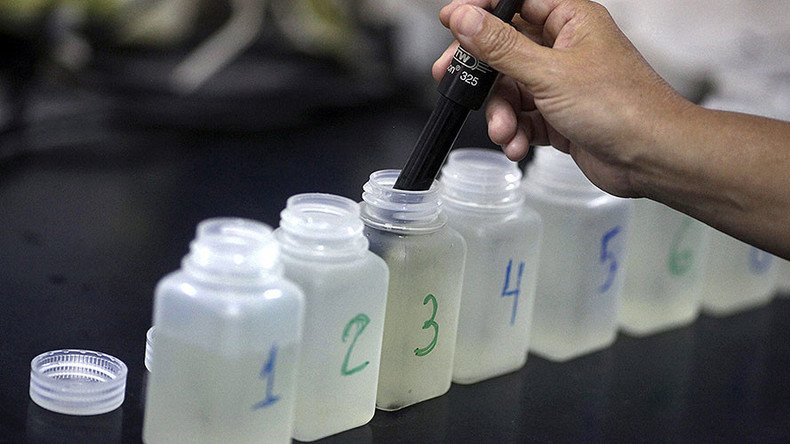 A former manager of a West Virginia laboratory that conducted water sampling for coal mining operations in the state has been sentenced to two years in prison for his role in forging data to show compliance with pollution discharge rules.
This week, John Brewer, a former manager with Appalachian Laboratories, was sentenced to prison after he pleaded guilty in October to one count of falsifying water sample reports later filed with the West Virginia Department of Environmental Protection, a violation of the US Clean Water Act's standards for water sampling for mining operations, according to local reports.
In addition to two years in prison, Brewer will have one year of supervised release following his prison sentence. He was not fined for his actions despite facing a potential $10,000 maximum fine.
Brewer is the second employee of Appalachian Labs to be convicted and sentenced for his role in the at least five-year scheme which falsely showed water samples were in compliance with mining permit regulations. In February 2015, John Shelton was sentenced to a year and nine months in prison for conspiring to violate the Clean Water Act.
As part of a plea deal with federal prosecutors, Brewer admitted that, from at least 2008 to 2013, he and other employees at Appalachian Labs took a variety of measures, including the dilution of samples, to ensure any water testing data sent to the state EPA would show compliance with state and federal standards.
Attorneys for Brewer argued that he should not receive prison time, but rather probation, as his actions did not rise to the level of those by officials with Freedom Industries, which was found responsible for massive chemical spill in January 2014 that polluted drinking water for around 300,000 residents near the Elk River. The officials, Gary Southern and Dennis Farrell, were each punished with just 30 days in jail, as a US District Judge Thomas Johnston called their actions "hardly criminal."
"It is not what I would say is a victimless crime," US District Judge Irene Berger said of Brewer on Wednesday, according to the Charleston Gazette-Mail. "The offense can cause harm to the community, to residents and to businesses that rely on the natural resources."
Brewer is also accused of 'training' other employees to falsify data, going as far as chastising them when they did not comply, Berger said.
"I did plead guilty, I stand by that, and I apologize," Brewer said during his sentencing hearing, the Gazette-Mail reported.
Appalachian Labs has not been charged, nor its owners. The state suspended the company's license but quickly reinstated it, according to reports.
You can share this story on social media: