92% of world's population breathe dangerously polluted air – WHO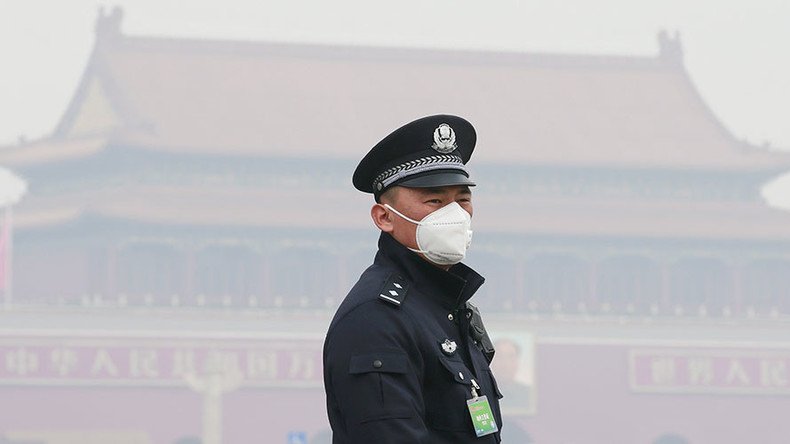 Over 90 percent of the world's population lives in areas that exceed pollution safety limits set by the World Health Organization (WHO), according to new data. Some three million people a year are dying from outdoor air pollution, most of whom hail from China.
The new data, released by the WHO on Tuesday, confirms that 92 percent of the world's population is living in areas where air quality levels surpass the official limits set by the organization.
The research, which includes an interactive map and a detailed list of deaths related to pollution, shows "air pollution danger spots" in each country, and "provides a baseline for monitoring progress and combatting it," Dr. Flavia Bustrea, assistant director general at the WHO, said in a statement.
A total of 6.5 million people died from air pollution-related deaths – both indoor and outdoor – in 2012, representing more than 11 percent of all deaths. Of those, three million were "solely attributable" to outdoor air quality.
China – long known for its contaminated air – far surpassed other countries, with 1,032,833 outdoor air pollution related deaths in 2012.
READ MORE: Air pollution costs global economy over $5tn annually – World Bank
Overall, 94 percent of the overall deaths were due to non-communicable diseases such as cardiovascular diseases, stroke, chronic obstructive pulmonary disease, and lung cancer. The organization noted that air pollution "also increases the risks for acute respiratory infections."
Nearly 90 percent of the deaths occurred in low- and middle-income countries, with two out of three occurring in Southeast Asia and Western Pacific regions.
"Air pollution continues take a toll on the health of the most vulnerable populations – women, children and the older adults," Bustreo said. "For people to be healthy, they must breathe clean air from their first breath to their last."
The organization listed major causes of air pollution as inefficient modes of transportation, household fuel and waste burning, coal-fired power plants, and industrial activities. It noted, however, that not all air pollution comes from human activity; for example, areas close to deserts experience pollution related to dust storms.
"Fast action to tackle air pollution can't come soon enough," Dr. Maria Neira, director of the WHO's Department of Public Health, Environmental, and Social Determinants of Health, said. "Solutions exist with sustainable transport in cities, solid waste management, access to clean household fuels and cook-stoves, as well as renewable energies and industrial emissions reductions."
The air pollution figures were evaluated by a team of 16 scientists from eight international institutions. They gathered data from 3,000 locations using air pollution monitors on the ground, as well as modeling and satellite readings.
They specifically examined exposure to tiny particulates 2.5 microns in size, known as PM2.5s, which are known to penetrate the lungs. PM2.5's are the air pollutant most strongly associated with an increased risk of death.
Neira called the data a "big step forwards towards even more confident estimates of the huge global burden of more than 6 million deaths – 1 in 9 of total global deaths – from exposure to indoor and outdoor air pollution."
"More and more cities are monitoring air pollution now, satellite data is more comprehensive, and we are getting better at refining the related health estimates," she said.
You can share this story on social media: