Volkswagen least polluting diesel car brand in Europe, study shows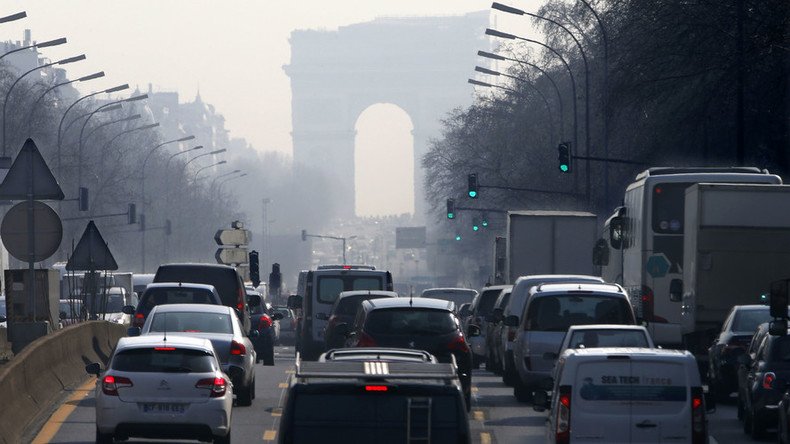 New research from campaign group Transport & Environment (T&E) has revealed that all major diesel car brands in Europe are selling vehicles that do not comply with air-pollution limits. The study shows Germany's Volkswagen produces some of the cleanest cars.
According to the report which comes in the wake of Volkswagen 'Dieselgate' scandal, there are 29 million 'dirty' diesel cars and vans driving on Europe's roads today, and that number is growing. The report classifies a car as 'dirty' if emissions are more than three times the relevant NOx (Nitrogen oxides) limit.
"One year after the US caught Volkswagen cheating; all carmakers keep selling grossly polluting diesel cars with the connivance of European governments... Only a recall of all harmful diesel cars will clean up our air and restore credibility in Europe's legal system," said Greg Archer, clean vehicles director at T&E.
The researchers analyzed emissions test data from around 230 diesel car models. They found that Fiat and Suzuki diesel cars on average pollute 15 times more than the legal NOx limit while Renault-Nissan vehicles exceed the limit more than 14 times. General Motors' brands Opel-Vauxhall emissions were found to be ten times higher than permitted levels.
The report revealed that under the new European exhaust emissions standard called Euro 6 rules, German manufacturer Volkswagen was selling among the cleanest diesel vehicles.
T&A, however, said that the better performance of Volkswagen Euro 6 cars had nothing to do with Dieselgate, but with better technology choices made before the scandal erupted.
"Volkswagen is not the carmaker producing the diesel cars with highest nitrogen oxides emissions and the failure to investigate other companies brings disgrace on the European regulatory system," says Greg Archer.
The Euro 6 emissions standard has a limit of 0.08g per kilometer; it is a significant reduction from the previous Euro 5 standard which allowed 0.18g per kilometer.
According to the European Environment Agency, NOx pollution from diesel engines is considered a serious public health risk. It is responsible for an estimated 72,000 premature deaths in Europe in 2015.
Under the EU's new emissions regulations, diesel cars that emit more than double the lab limit for NOx on the road will be banned from sale, starting September 2017.
You can share this story on social media: