Northeastern states sue EPA over drifting smog pollution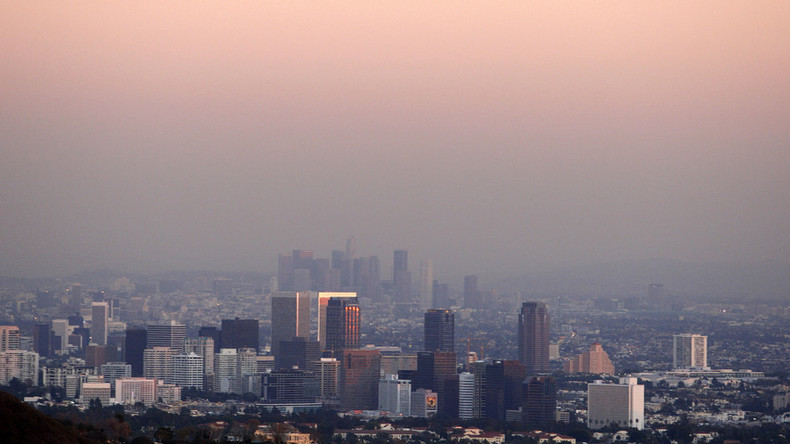 New York and five other northeastern US states have sued the Environmental Protection Agency over enforcement of smog standards on nine upwind states, ranging as far west as Illinois and as far south as North Carolina.
Eleven northeastern states ‒ Connecticut, Delaware, Maine, Maryland, Massachusetts, New Hampshire, New Jersey, New York, Pennsylvania, Rhode Island and Vermont ‒ and the District of Columbia are part of an "Ozone Transport Region" under the Clean Air Act, a designation that calls on the group of states to work together on smog-reduction policies.
Led by New York State Attorney General Eric Schneiderman, a coalition of those states ‒ including Connecticut, Massachusetts, New Hampshire, New York, Rhode Island, and Vermont ‒ seeks to extend the Ozone Region designation to upwind states that contribute "dangerous ground-level ozone" pollution to states downwind, Schneiderman's office said Thursday after filing the suit in US District Court.
The upwind states that the coalition seeks to add to the Ozone Region include Illinois, Indiana, Kentucky, Michigan, North Carolina, Ohio, Tennessee, Virginia and West Virginia.
The five-state coalition originally submitted a petition asking the EPA to add the nine upwind states to the Ozone Region in December 2013. Under the Clean Air Act, the agency had 18 months to act on the petition, but has yet to do so, the coalition said.
"States upwind of New York that don't take adequate responsibility for their pollution shift the cost and public health burdens of this pollution onto New Yorkers," Schneiderman said in a press release. "Our coalition has waited almost three years for EPA to decide on whether it will use its legal authority to require upwind states to stem their contribution to the smog pollution. As we have waited, the health of millions of New Yorkers has continued to be threatened."
Coal-fired power plants in upwind states have sullied New York's air quality, said Basil Seggos, commissioner of the New York State Department of Environmental Conservation.
When the coalition submitted the petition in 2013, it included the nine upwind states in its request, given that those states have been shown to contribute to pollution in the Ozone Region, Schneiderman's office said.
"Modeling and analysis performed by EPA as well as states has shown that interstate transport of air pollution from upwind states outside of the Ozone Region … contribute significantly to violations of the 2008 federal smog standard within the Ozone Region," the New York Attorney General's Office wrote. "In addition, preliminary modeling demonstrates that emissions in these states, as well as North Carolina, are projected to contribute to violations of the recently updated, 2015 federal smog standard in the Region."
You can share this story on social media: