White House aides devastated as Obama delivers Trump congratulations speech (PHOTOS)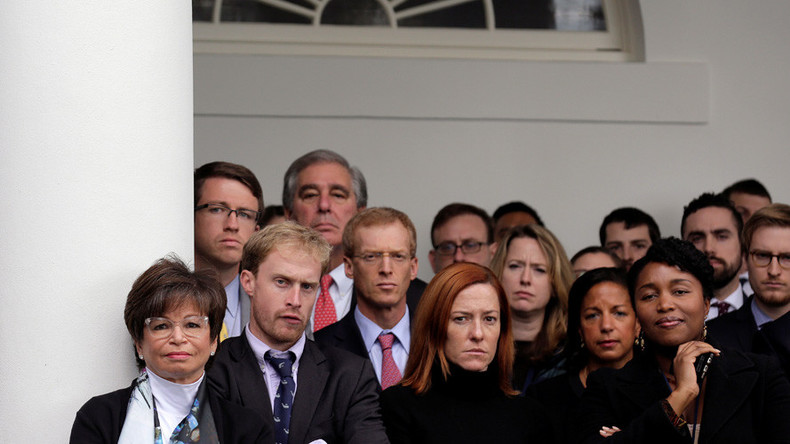 More than 100 aides gathered in the White House's Rose Garden to hear President Barack Obama congratulate Donald Trump on his election victory – and their faces painted a picture of devastation and despair.
'Almost first gentleman': 'South Park' episode quickly rewritten for shock Clinton defeat (VIDEO)

In his address, Obama reassured disappointed Americans that life will go on under Trump's presidency. "The sun will still come up," he said in resolute tones.
The president called for a smooth transition of power, saying: "We are now all rooting for his success in uniting and leading this country."
However, the expressions on the faces of the staffers standing around Obama in the Rose Garden told an entirely different story.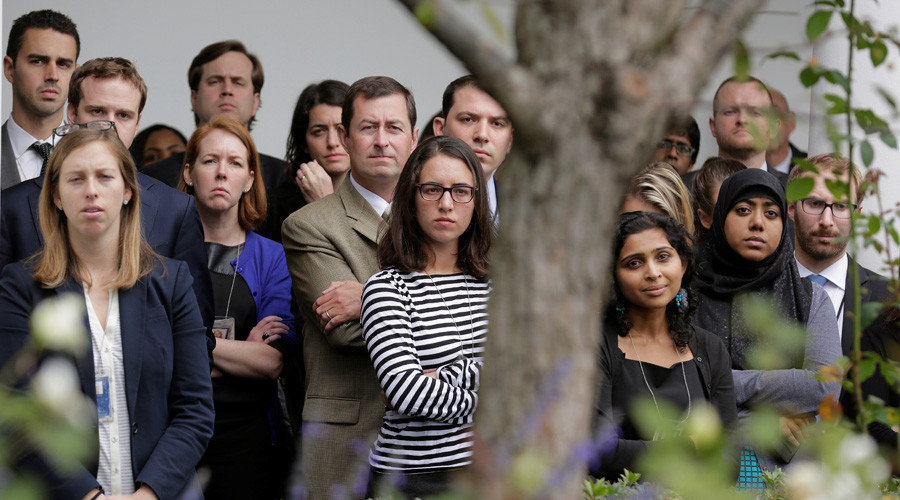 READ MORE: 'We are rooting for his success': Obama on Trump victory as he urges smooth transition
David Nakamura, of the Washington Post, said such a huge number of staffers is rarely seen at any event in the Rose Garden and none of the reporters covering the White House beat could recall seeing so many looking so despondent.
Many were in tears as they listened to the president speak and when he finished, his address was greeted with a minute of sustained, muted, applause.
Obama said he has instructed his staff to cooperate with Trump's transition team in the lead-up to January's inauguration.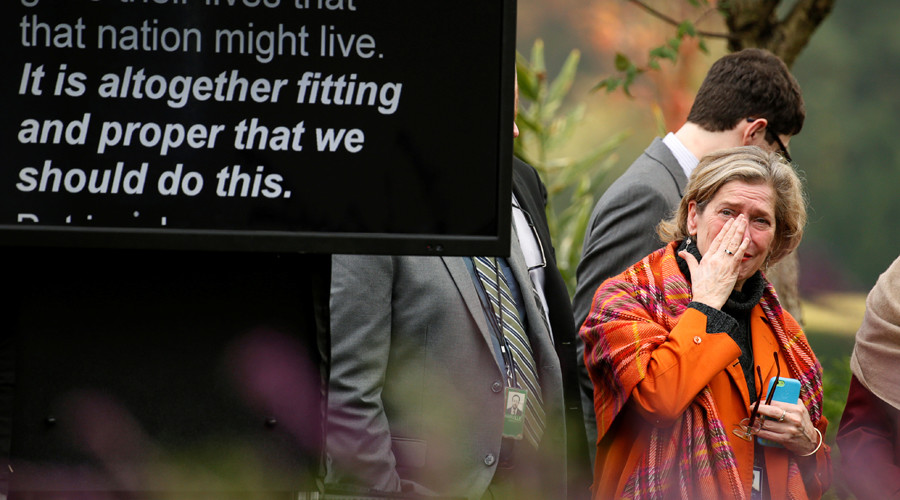 "It is no secret that the president-elect and I have some pretty significant differences," he noted. But he said the same was true about President George W. Bush and himself eight years ago.
"The peaceful transfer of power is one of the hallmarks of our democracy," he said before assuring the country that he wants to guarantee that the "hand-off is well executed."