'We are rooting for his success': Obama on Trump victory as he urges smooth transition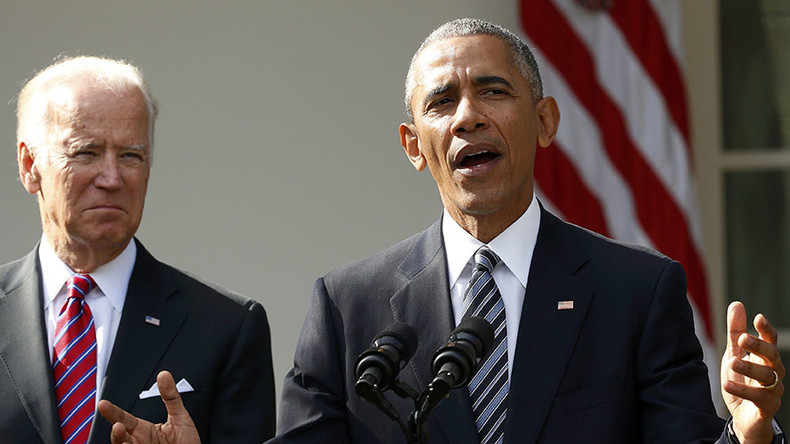 US President Barack Obama has called for a "smooth transition" of power as Donald Trump celebrates his election victory. Noting "pretty significant differences" between himself and Trump, Obama still urged the nation to unite.
LIVE UPDATES: Trump to become 45th president of the United States
"We are now all rooting for his success in uniting and leading this country," Barack Obama said in his first address since Trump's victory. "The peaceful transfer of power is one of the hallmarks of our democracy."
The US President assured the country that he wants to ensure the "hand-off is well executed" in the next two months, stressing that it is important to know that "we're all on the same team."
"We're patriots first. We all want what's best for this country. That's what I heard in Mr. Trump's remarks last night. That's what I heard when I spoke to him directly. And I was heartened by that," Obama said, for the first time signaling his intention to work with Trump despite "pretty significant differences".
"But remember that eight years ago, President Bush and I had some pretty significant differences," he said.
President-elect Trump is expected to arrive Thursday at the White House, where the two are set to discuss the transition.
Speaking right after Hillary Clinton made her first appearance in New York, President Obama praised her campaign. "I am proud of her. A lot of Americans look up to her," he said. "Her candidacy and nomination was historic."
Obama called on Clinton's supporters to move forward despite the her loss. "We lick our wounds, we brush ourselves off, we get back in the arena," he said.
"To the young people who got into politics for the first time and may be discouraged by the results, I want you to know, you have to stay encouraged ... don't get cynical. Fighting for what is right is important," Obama said echoing Clinton's appeal to youth.
READ MORE: Congratulations not celebrations: Countries who slammed Trump send best wishes

President Obama has reportedly authorized to send Trump intelligence that he deems important for the president-elect to get briefings on. Up until January 20, when Trump is set to fully take office, Obama can alter what is authorized to be shared.
You can share this story on social media: