Chicago police shootings down since Laquan McDonald's death, but gun & drug violence remain high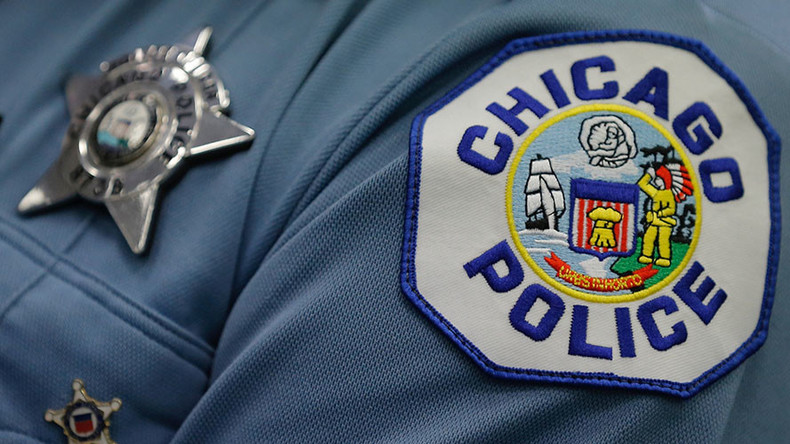 Shootings by the Chicago Police Department are down, as are civilian complaints over police activity, since the fatal shooting of teenager Laquan McDonald in October 2014, according to a new analysis of the city's crime data.
On October 20, 2014, McDonald, a black 17-year old allegedly holding a 4-inch knife who was accused of acting erratically and breaking into cars, was fatally shot amid 16 bullets fired by white Chicago Police Department officer Jason Van Dyke. More than a year later, in November 2015, Van Dyke, a 14-year veteran of the Chicago PD, was charged with murder in the incident, the first time a cop in the Windy City had faced such charges for an on-duty shooting. Later that day, the Chicago PD released dashboard camera footage of the shooting. Van Dyke pleaded not guilty to the charges, while the US Department of Justice opened an investigation into the Chicago PD in December 2015.
The McDonald shooting was a turning point for the Chicago PD, as it forced the Illinois city to become more transparent about officer-involved shootings and complaints of police brutality. In response, Mayor Rahm Emanuel announced "fundamental" changes to police practices and created a new accountability task force.
Since McDonald's October 2014 killing, the number of officer-involved shootings has decreased, according to FiveThirtyEight, which analyzed data obtained by police-transparency nonprofit Invisible Institute through an open records request and through collection of information available on the website of Chicago's Independent Police Review Authority.
The data on police shootings concerns the period of August 2008 to April 2016, while the data on police complaints regards May 2012 to April 2016.
From October 2014 to November 2015 – the period from McDonald's killing to the release of the video footage – Chicago PD shootings fell substantially. They kept falling until early 2016, according to the data. Since McDonald's shooting, there have been four months in which there were no Chicago PD shootings at all, a rare occurrence in the seven years prior to October 2014, FiveThirtyEight reported.
Civilian complaints, meanwhile, dropped by more than 50 percent from a peak in 2013 to April 2016. While complaints have been decreasing since 2012, McDonald's shooting and the release of the video both marked periods of above-average declines.
Declines in both shootings and complaints have tracked with decreases in narcotics-related "incidents," 99 percent of which involve an arrest, according to Chicago city data cited by FiveThirtyEight. Narcotics arrests from January 1 to October 3 were down 47 percent compared to 2015.
While the data suggests Chicago PD is less active or aggressive, department spokesman Anthony Guglielmi said credit should go to better training of officers designed to boost police-community relations, and not to reduced activity on the part of officers.
"CPD officers continue to do the most dangerous work of all and that's engage gun offenders who drive the majority of our city's violence," Guglielmi said. "Every one of those instances could instantly lead to an armed confrontation, and we are seeing officers do more of this dangerous work than we even saw last year."
He added that increased policy scrutiny following high-profile shootings like McDonald's "has an impact on officers" but has not resulted in less proactive policing.
Rajiv Sinclair, of the Invisible Institute, told FiveThirtyEight he believes "a lot of factors" could play into the decrease in police shootings, including a "dramatic increase in filming."
Over the last six years, CPD officers have fired 2,623 bullets at citizens, killing 92 people and injuring 170 others, according to an analysis by the Chicago Tribune.
Gun violence remains high throughout the city. Murders have increased by 44 percent thus far in 2016 compared to 2015, FiveThirtyEight reported, citing city data.
Chicago is on pace for its highest murder count since the late 1990s, according to FBI data. Over the weekend, at least 17 people were killed and 41 were wounded by gunfire, according to WBBM.