Chicago police must alert media before destroying records on officer complaints, judge rules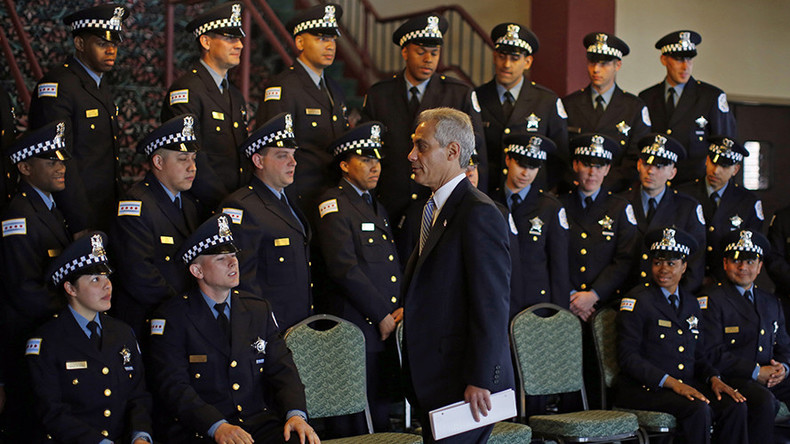 Documented misconduct of Chicago police dating back decades is not publicly available, but after police officials said they planned to destroy the records, media outlets seeking their release caught a small break from a judge's emergency order.
On Thursday, Illinois Circuit Court Judge Peter Flynn ruled Chicago police must first contact journalist and human rights activist Jamie Kalven before disposing of hundreds of thousands of files related to complaints against officers.
The emergency order came in response to a petition by Kalven who, along with the Chicago Tribune, Sun-Times and other media organizations, is seeking a full release of the documents, some going back as far as 1967.
No one knows exactly how the police would go about alerting the media of impending document deletion, but it seems law enforcement's primary goal to keep the records out of the public eye. In 2014, police unions sued city officials to keep the documents secret, and a decision is still pending from a state appeals court.
"We would do everything in our power to stop it, but we proactively need to work toward a permanent solution," Kalven's lawyer, Craig Futterman, told The Washington Post.
Kalven is the journalist responsible for the November 24, 2015 release of the October 2014 Laquan McDonald police shooting footage. Counter to initial official claims, the video showed that McDonald, who was in possession of a small knife, had not lunged at police before being fatally shot by officer Jason Van Dyke 16 times.
In the aftermath of the release, Mayor Rahm Emanuel designated a new task force to "review the system of accountability, oversight and training that is currently in place for Chicago's police officers," a press release read. The new commission is made up of five members and one senior adviser – all current or former law enforcement and government officials. The following day, Emanuel fired the police superintendent, Garry McCarthy.
A separate ongoing task force is the Illinois Torture Inquiry and Relief Commission, on which Futterman sits as an alternate. It is charged with reviewing cases when suspects may have been tortured by Chicago police authorities and deciding which ones involved coerced confessions, requiring they be thrown out and retried. Earlier this year, Chicago officials acknowledged that hundreds of suspects had been tortured at the hands of police under the reign of Commander Jon Burge from 1972 to 1991.
Futterman, who is also a law professor at the University of Chicago, "can't imagine a worse time than this" to destroy records that could inform the commission's decisions, he told the Post.
"So while we're having this conversation about openness, honesty, transparency, distrust and lack of accountability, the destruction of these records would ensure impunity for officers who have engaged in abuse," he said.
A Freedom of Information Act lawsuit won Kalven thousands of recent electronic records from the Chicago Police Department last year. His organization, the Invisible Institute, posted them all online for anyone to search through.
You can share this story on social media: