Texas AG investigates 'voter fraud' after 1 person helps elderly during primary – report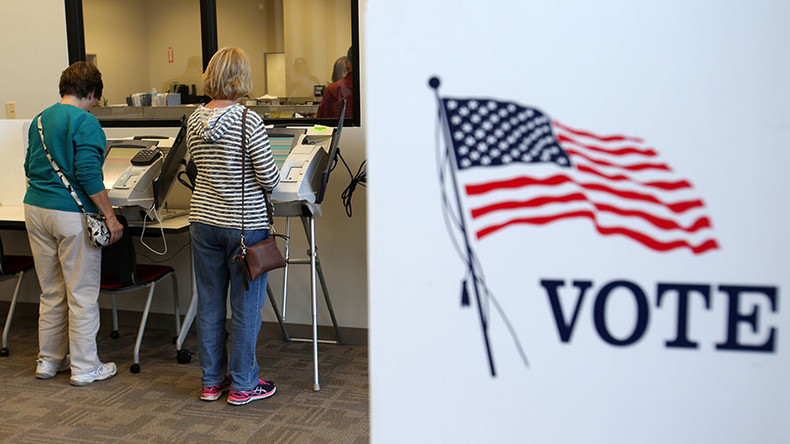 The Texas Attorney General has opened a "voter fraud" probe of mail-in ballots for primary elections in Tarrant County, a new report says. Texas has led the US in seeking voting restrictions, such as a voter ID law that courts have called discriminatory.
Texas Attorney General Ken Paxton has begun an investigation into mail-in ballots from the state's primary elections, anonymous local officials told the Fort Worth Star-Telegram. Paxton's office would not "confirm or deny investigations" or comment further, nor would the Tarrant County Elections Administration comment on a possible investigation.
However, local officials told the Star-Telegram that the investigation depends on one person who stood as a witness for five mail-in applications from the same nursing home or retirement center. That case was turned over to state investigators, the Star-Telegram reported.
In Texas, a person can help as many people as possible in requesting a mail-in ballot, which is crucial way to vote for those who cannot make their polling place, such as the elderly, those in the military stationed elsewhere, or anyone who cannot be at their local polling place on election days. Yet each Texan is allowed by law to act as a witness for another person — physically assisting with the mail-in application or ballot — just once unless their assistance is for more than one immediate family member.
Of the around 20,000 applications for mail-in ballots for primary elections in Tarrant County, 131 included witnesses, the Star-Telegram reported. Only one of those involved one person who acted as a witness for more than one person who were not family members. That person helped five people at the same address, which, the Star-Telegram reported, is a home or center for elderly persons.
The Star-Telegram went on to report that many Texas Republicans have sought opportunities to target so-called "ballot harvesting" that they allege is common within the state's mail-in ballot system.
"That's the whole problem with mail-in ballots," Tarrant County Judge Glen Whitley told the Star-Telegram. "Someone requests a ballot and we don't know if they got the ballot, filled it out and returned it. The voter fraud they are referring to can only be corrected by doing away with mail-in ballots."
Democrats and other Republicans expressed doubts about the new investigation in Tarrant County.
"It's amazing, but there's nothing there," an anonymous Republican consultant told the Star-Telegram. "The law they want changed now is mail-in ballot.
"It would be hard to imagine that we could get rid of ballots by mail," the Republican consultant added. "There are too many people who can't make it to the polls — the entire military, people in the hospital, people who are forced to be out of town. It's not practical to get rid of it."
The Tarrant County district attorney's office is not involved in the state investigation, according to Samantha Jordan, a spokeswoman for the office. Jordan added that the office does support the investigation.
Read more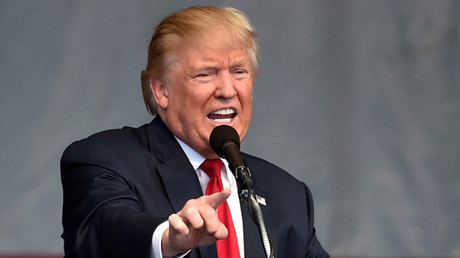 "It's important to ensure our processes are running as efficiently and effectively as they're meant to be," she said. "Protecting the purity of the voter registration process goes directly to the heart of our system of government."
Voter turnout for Texas' primary elections on March 1, 2016, were the eighth-worst in the nation, according to the United States Election Project. The Texas Secretary of State's office reported last week that a record 15, 015,700 people have registered to vote in the state.
Conservatives in Texas have led a nationwide charge for voter identification laws. The state passed a voter ID law in 2011. The law was challenged, and in 2015, a federal appeals panel found that it violated the Voting Rights Act. Then, in July, a full federal appeals court ruled that the law discriminates against minorities and the poor, and must be revised before November's elections.
With these roadblocks thrown in the way of the state's strict voter ID law, a Fort Worth-area Democratic legislator told the Star-Telegram that the Tarrant County investigation signals a new effort to restrict voting in the state.
"Now they are going to try to propose legislation that would make it harder to vote by mail," the anonymous Democrat said. "Texas has gotten whipped up on voter ID, so they are trying this."
Nationally, Republican presidential nominee Donald Trump has warned for months that vast election fraud is real and could sink his candidacy.
Of course there is large scale voter fraud happening on and before election day. Why do Republican leaders deny what is going on? So naive!

— Donald J. Trump (@realDonaldTrump) October 17, 2016
"Of course there is large scale voter fraud happening on and before election day. Why do Republican leaders deny what is going on? So naive!" Trump tweeted Monday.
Trump's rhetoric is a heightening of fears long stoked by the GOP, despite any clear evidence of substantial voter fraud, which has led Republicans across the US, such as those in the Texas Legislature, to install voter ID laws, several of which have been struck down in court.