Texas voter ID law is discriminatory, requires changes – court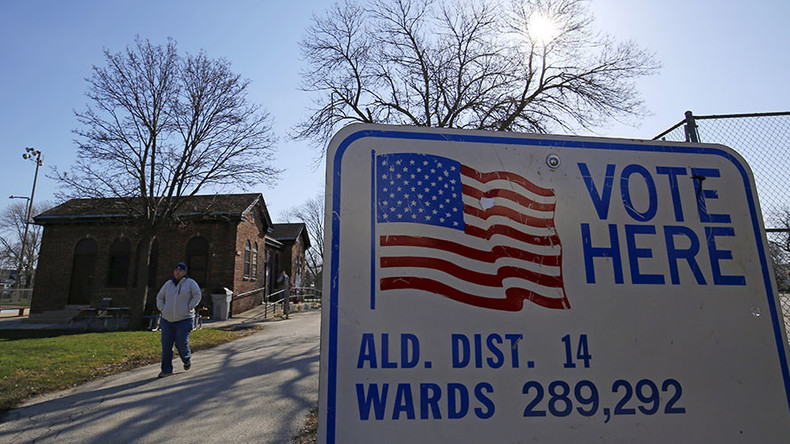 A federal appeals court ruled that Texas' strict voter ID law discriminates against minorities and the poor, and must be revised before November's elections.
"The vast majority of eligible voters" possess approved photo IDs and "must show it to vote," the court said in the 9-6 decision Wednesday, according to Bloomberg. But a lower court will now have to devise a way for Texas to accommodate those who do not have approved IDs.
With Texas lawmakers out of session until next year, the Fifth Circuit US Court of Appeals in New Orleans ordered a trial court judge to explore interim remedies before the November presidential election, in order to give reasonable access to those voters lacking the qualified ID cards.
"The law is still in place but it can't be enforced as is," said Gerry Herbert, a Washington-based attorney who helped challenge the law in court, according to the Associated Press. "It has to be changed. There has to be some relief afforded."
The law, passed in 2011 by a Republican-controlled legislature, was in effect during three statewide elections. Under the current language of the law, voters can use driver's licenses, military IDs and concealed-handgun permits as ID to vote, but not student or employee identification. Most of those affected by ID restrictions in the law are minority voters.
More than 600,000 Texas voters, or 4.5 percent of all registered voters in Texas, lacked a suitable ID under the law signed by then-Governor Rick Perry, a lower court found in 2014, according to AP.
Republican Texas Attorney General Ken Paxton said he was disappointed by the ruling and must now work with opponents for a quick solution in less than four months.
"It is unfortunate that this common-sense law, providing protections against fraud, was not upheld in its entirety," Paxton said in a statement, according to the AP.
The decision on Wednesday came after a three-judge panel ruled last year that the law violated the Voting Rights Act, and Texas appealed.
The state and other supporters argued the Texas law prevented fraud, while opponents said there are few cases of voter fraud. According to Ari Berman of The Nation magazine, there have only been 31 cases of voter impersonation since 2000, out of a billion voters cast.
"This narrative of voter fraud has been drummed up to build consensus for policies that make it harder for certain people to vote. It's been a manufactured controversy," Berman told Democracy Now! in February. "The real fraud is the fact that all of these voters are going to the polls and facing new restrictions for the first time, that are unnecessary, that are burdensome and that are discriminatory."
Sixteen states, among them Alabama, Georgia, North Carolina and Virginia, have new voting restrictions in place since the US Supreme Court threw out federal oversight of elections in states with a history of voting rights violations.
You can share this story on social media: