Oops! 25% of Oakland police body-camera footage deleted by IT workers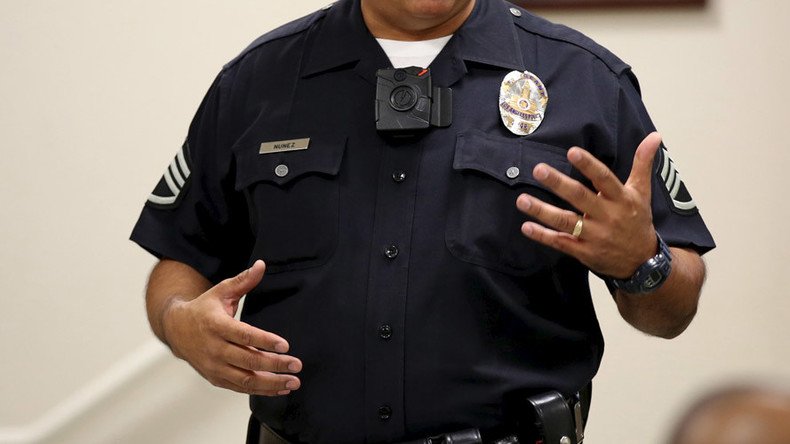 About a quarter of all police body-camera footage stored by the Oakland Police Department was deleted by accident in 2014, according to a sergeant's testimony in an East Oakland murder trial.
In the process of upgrading software for the Oakland Police Department (OPD) computer system that included dozen of terabytes of body-camera footage, city IT workers accidentally erased about 25 percent of the stored data two years ago, according to the San Francisco Chronicle. The revelation came amid testimony in a murder trial this week from Oakland police Sgt. Dave Burke, the former head of OPD's camera unit.
"Nothing should have ever been lost from the system," Burke said during the trial of two men charged for the July 2013 murder of an East Oakland woman. He later added: "The settings were set to never delete."
Defense attorneys in the case believed body-camera footage taken at the scene could contradict witness statements in the shooting death of Judy Salamon, 66, on July 24, 2013.
Oakland police spokesman Marco Marquez said Tuesday that OPD is ultimately unsure of how many video files gathered since 2009 were erased, though metadata analyzed by OPD indicated 25 percent of video files were missing. Marquez added that OPD has not "discovered any cases that have been affected by this incident," the Chronicle reported.
City IT employees mistakenly checked a box marked "preserve" in the video file collection rather than checking "preserve everything," according to Deputy District Attorney Butch Ford, prosecutor in the murder case. This error resulted in the mass deletion. OPD's backup system had not been purchased at the time, Burke said.
Ford said, however, that videos marked in the system as "evidence" were retained.
The missing footage could still be an issue, for instance, if a defense attorney wants to go back to footage amassed between 2009 and 2014 to view officer conduct.
OPD has been a pioneer among US law enforcement for use of body cameras by officers in the field. OPD officers began wearing cameras in 2010. Since then, the department has purchased hundreds of cameras from vendor Vievu. In April, OPD said it wanted to add more body cameras for $63,500. The department has also reopened its multi-million dollar contract for equipment. Taser International, a powerhouse in the police body-camera business, is in the running to challenge Vievu for the contract.
In August, a report on body-camera programs of several major US police department's found that OPD's policies were adequate in some areas and poor in others. OPD scored well for making its body-camera policies "publicly and readily available," for limiting officer discretion on when to record, and for protecting footage from tampering or misuse.
OPD fared poorly for the amount of limitations applied to biometric searches of footage, for the amount of access citizens have to footage after making complaints, and, ironically, for its footage retainment policies.
OPD was one of the few department's analyzed in the report, released by the Leadership Conference on Civil and Human Rights and Upturn, that at least partially prohibits an officer from viewing camera footage prior to writing an incident report. The vast majority of departments scored poorly on this metric.
You can share this story on social media: