Oakland PD goes through two police chiefs in one week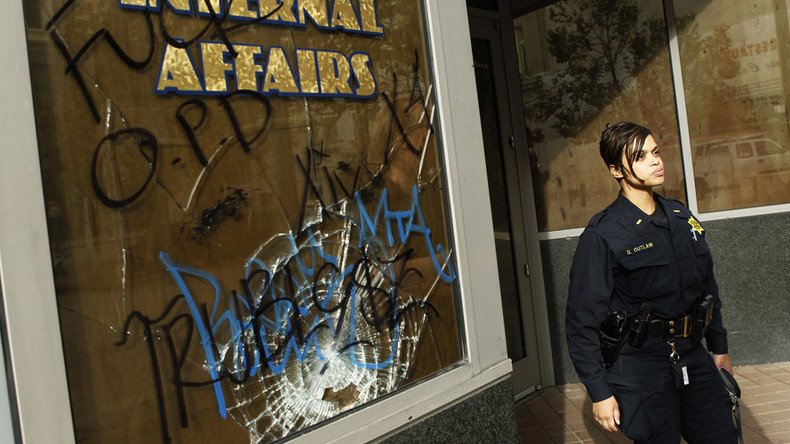 Paul Figueroa, who became Oakland's Police Chief on Wednesday, was removed from his position on Friday. His term began when he replaced Interim Chief Ben Fairow, who began his term last Friday after Police Chief Sean Whent resigned.
Oakland's game of police-chief musical chairs continues as the third interim chief was removed from his position on Friday, the Los Angeles Times reported. A source for Bay Area channel KRON passed on a statement from Figueroa, reading:
"I have informed the Mayor and City Administrator that I cannot fulfill the functions of the Acting Chief of Police for the City of Oakland and I am stepping aside to take leave. When I return, I am exercising my right to return to Captain and I will continue to serve the Oakland Community, the Community I care deeply for. I thank the city for the opportunity and I am deeply sorry that I was unable to fulfill the functions of Acting Chief of Police."
Sources told KRON that Figueroa resigned because he did not want intense scrutiny on his personal life. He will not be returning to his former position as a captain, either.
Figueroa may have been onto something, as his predecessor, Ben Fairow, was removed from the position on Wednesday after only starting his new job on June 10. A statement from the BART Police Department, where Fairow served as a deputy chief, explained that his removal may have stemmed from an extramarital affair he had years ago.
Fairow may have also had inappropriate sexual contact with another employee while serving with the Oakland Police Department, the Bay Area News Group reported.
Sources told the San Francisco Chronicle that the problem had been overlooked because Mayor Libby Schaaf failed to do a full background check on the former interim chief.
Fairow replaced Sean Whent last Friday. While Whent claimed that he was retiring for personal reasons, many believe it was due to his mishandling of a sex scandal involving over a dozen law enforcement officers and an underage sex worker.
You can share this story on social media: