Running a 'fever': FBI and police Stingray surveillance partnership revealed in docs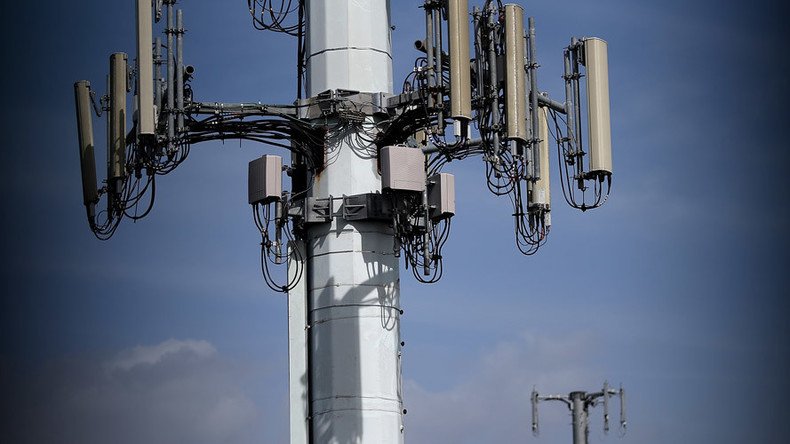 New documents show how Oakland police and the FBI collaborated in their use of surveillance devices known as "cell-site simulators" or Stingrays, without a warrant, to locate a suspect in an attempted murder case.
There is no official term for this kind of federal-local Stingray cooperation, but a group of stingrays in the wild is called a fever. And while awareness of Stingray surveillance has grown in recent years, the hot issue is reaching higher temperatures with a new release of documents first reported by Ars Technica.
The documents show Oakland police used its Stingray device for several hours while in search of a suspect in an attempted murder of a police officer under a "trap-and-trace" court order. After they failed to find the suspect, they asked the FBI for help. The FBI, using its own Stingray and an "augmentation device," located the suspect and brought him into custody, according to a court affidavit.
The FBI agent wrote: "At one point, in an effort to reduce the error radius and increase the accuracy of the location of the cellular telephone, a cell site simulator augmentation device was deployed into the interior of the apartment building. This device is used in conjunction with the cell site simulator and has no data storage capability whatsoever."
The agent added: "As before, during this operation of the cell site simulator, only limited signaling data and identifying information was collected from the targeted cellular telephone. At all times during the deployment of the cell site simulator and the augmentation device, the equipment and I were located in publicly accessible areas in and around the target apartment building."
The court documents were ordered released by a judge in Oakland, California, in the case United States v. Ellis et al, which involves four men charged with attempted murder of a local police officer in January 2013. The men are also charged with running an alleged local gang, SemCity.
Ars Technica presented the court affidavits to privacy activists, who think the FBI had a more advanced Stingray at the time of the arrest.
"We believe that Oakland only had an older 2G/3G Stingray, based on public records in our possession," said Brian Hofer, chair of the City of Oakland Privacy Advisory Commission. "It is possible that the FBI already possessed a Hailstorm or similar 4G capable device at this time, or an older 2G/3G system but with enhanced amplification, or maybe Oakland's equipment was simply malfunctioning."
The commission has been scrutinizing the city's procurement process for surveillance and has pushed for new policies overseeing their use.
Cell-site simulators, often referred to by the brand name Stingray, are suitcase-sized devices that allow law enforcement to covertly intercept mobile phone signals by posing as cellular towers.
Cell-site simulators are controversial due to their ability to indiscriminately collect and intercept data from any phone in the vicinity, and can even be used to hack a phone's firmware and make them record their owner's calls.
The American Civil Liberties Union has said 66 state and federal agencies are now known to use the devices, including the IRS, we well as dozens of state and local police departments.
California Governor Jerry Brown signed a law in 2015 that mandated Stingray use be covered by a full search warrant, rather than a trap-and-trace order. Federal law has also been updated to require a warrant, with some exceptions.
In 2015, up to 2,000 cases in Baltimore were overturned after police were accused of "deliberate and willful misrepresentation" of evidence obtained using Stringray devices, according to the Guardian.
You can share this story on social media: