4 Oakland police officers fired after underage sex scandal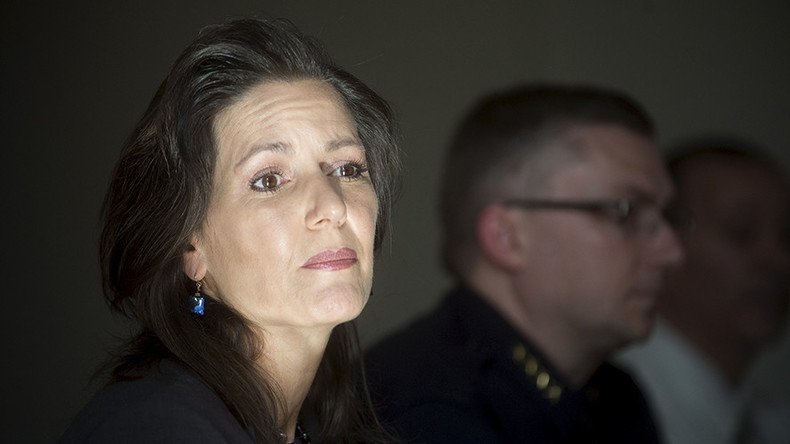 The investigation of Oakland's Police Department is winding down as a dozen officers face repercussions for having sexual contact with a teenage sex worker. Four will be terminated, seven suspended without pay and one will undergo counseling.
Oakland Mayor Libby Schaaf and City Administrator Sabrina Landreth have announced the conclusion of their investigation into the sex scandal that rocked the Oakland Police Department (OPD).
The four officers that have been fired are accused of attempted sexual assault, assisting in the crime of prostitution, being untruthful to investigators, evading arrest for the crime of prostitution, accessing law enforcement databases for personal gain, and failing to report a violation of law by not reporting a minor having sexual conduct with police officers.
They are also accused of "bringing disrepute" to the Oakland PD, KRON reported.
The explosive case of Celeste Guap has shone a harsh light on the OPD. Guap, 19, told Bay Area media that she had sex with 30 police officers, four of whom had sex with her while she was underage. As a result, the department fell into disarray and went through four different police chiefs within a matter of 10 days over the summer.
Two other officers involved in the scandal have since resigned, with a third committing suicide in 2015 before KRON broke the story. On Wednesday, a veteran Livermore police officer resigned after the Livermore Police Department concluded its investigation, KNTV reported.
The fallout of the investigation has also been felt by Guap, who is currently being held in Martin County, Florida, on aggravated assault charges. Guap went to Florida to receive treatment for heroin addiction, according to KRON. While experiencing withdrawal, she bit a security worker at the facility after behaving aggressively.
In a jailhouse interview, Guap explained her current situation.
"I'm not getting no kind of help here, I'm in solitary confinement," she told KRON.
She then talked about her history with sexual abuse, saying that she had experienced it multiple times before the age of 10.
"Some people become promiscuous, some people shut down," she said.
She also expressed a desire to leave sex work behind, saying: "People look down on it and it's not something I enjoy, it's all I know."
But she doesn't see much hope in her current situation.
"I just want to better myself and things didn't work out."
You can share this story on social media: