Palin quotes & dirty money: Guccifer 2.0 leaks new DNC docs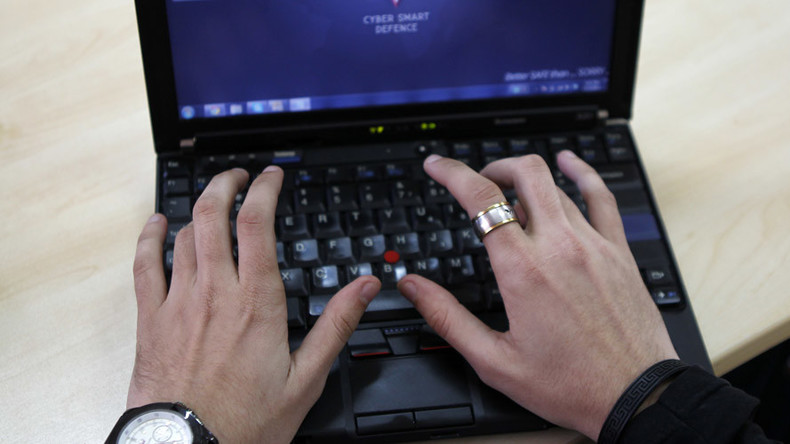 Guccifer 2.0, the hacker who accessed the Democratic National Committee's internal files, has made public new DNC documents that include opposition research and names of controversial donors.
Unlike the previous releases that were hosted on the hacker's own blog, Guccifer 2.0 leaked this batch of documents to The Hill, in an apparent effort to give them more prominence during the run-up to party conventions this month.
READ MORE: Guccifer 2.0 reveals Clinton expenses, clues on identity & slams presidential hopefuls
"The press [is] gradually forget[ing] about me, [W]ikileaks is playing for time and [I] have some more docs," he told The Hill over electronic chat.
Among the files leaked by Guccifer 2.0 were documents related to Norman Hsu, a high-profile Democratic Party donor who was imprisoned in 2009 for arranging illegal campaign contributions and running an illicit pyramid scheme.
Similar files were provided outlining the donations to Republicans by lobbyist Paul J. Magliocchetti, who had been associated with Democratic politicians and pleaded guilty to pay-to-play campaign finance schemes in 2010.
Other leaked documents include opposition research on Sarah Palin, who has endorsed presumptive Republican presidential nominee Donald Trump. The document has a list of potentially controversial quotes by the former Alaska governor and John McCain's 2008 running mate.
READ MORE: Guccifer 2.0 releases new DNC docs

The three previous releases of hacked DNC documents revealed the arguments used by the party to defend the Clinton Foundation receiving money from foreign governments, foreign policy talking points used against the GOP used in the 2012 campaign, a list of famous party donors, and tactics for addressing GOP attacks on Clinton in 2016.
Another document, released in June, listed the talking points used to paint the GOP-led Benghazi investigation as a political witch hunt. A September 2012 terrorist attack in that Libyan city resulted in the death of US ambassador Christopher Stevens and three other Americans.
The identity of Guccifer 2.0 is unclear, but he has claimed to be a man from Eastern Europe and has denied working for the Russian government, as the DNC initially charged.
He claimed that accusing a government intelligence agency was a way of for DNC's contracted firm Crowdstrike to "justify their incompetence and failure."
"It's much easier for them to accuse powerful foreign special service," he said.
The hacker's moniker is a nod ad 'Guccifer,' the nom de guerre of Romanian hacker Marcel Lazar who claimed responsibility for an earlier hack into Hillary Clinton's private email server and is now awaiting prosecution for cybercrimes.