Clinton email hacker 'Guccifer' set to plead guilty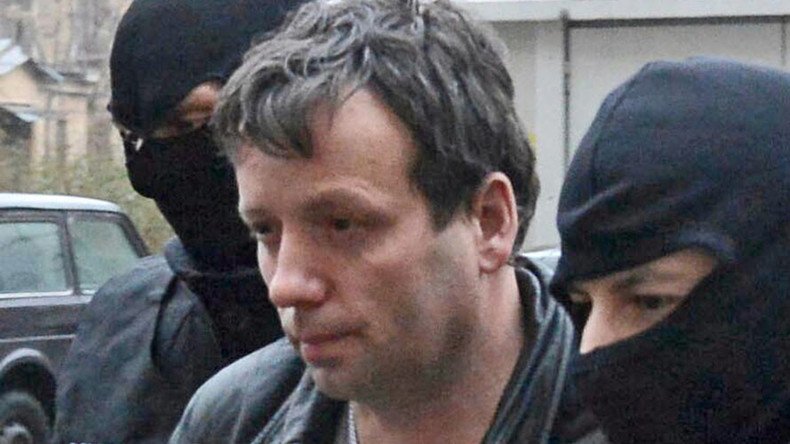 The Romanian computer hacker known as Guccifer, who allegedly accessed the email account of an adviser to Hillary Clinton, is expected to plead guilty to charges related to breaking into the computers of top US political personalities.
Computer hacker Marcel Lazar Lehel is expected to appear in federal court on Wednesday for a change-of-plea deal, according to court records obtained by the Associated Press. The 44-year-old Romanian was extradited to the US in March to face charges including unauthorized access to computers, cyberstalking, and obstruction of justice.
Lehel had originally pleaded not guilty to the charges last month, and it's not clear what charges he will plead guilty to.
Lehel was indicted in 2014 on nine felony charges of him hacking into the email accounts of top US politicians. Emails between former Secretary of State Colin Powell and Corina Cretu, a Romanian member of the European Parliament, were released, prompting Powell to deny that the two had had an affair. A set of former Hillary Clinton adviser Sidney Blumenthal's emails were published online in 2013, which exposed a private email address that Clinton used when serving as Secretary of State.
He also claims to have repeatedly breached the server used by Clinton to store her emails.
"For me, it was easy ... easy for me, for everybody," Lehel told Fox News earlier this month from jail.
The Clinton campaign issued a statement denying these claims, saying that Lehel would have leaked the emails "the way he did to his other victims" had he actually accessed the server.
A Bush family member is also believed to have been a victim of Lehel's hacks, with private family photos of former President George H.W. Bush and the paintings of former President George W. Bush being subsequently revealed to the public.
After his extradition and any sentences he may receive in the US, Lehel will return to Romania to serve seven years in jail for other hacking-related offenses. Before being arrested, he worked as a taxi driver and a paint salesman.
The FBI is currently investigating whether or not Hillary Clinton's email practices constituted a threat to national security. It's not clear how much Lehel's alleged hack revealed about the vulnerability of the former secretary of state's communications.
You can share this story on social media: