New Black Panther Party will carry arms ahead of RNC next week - report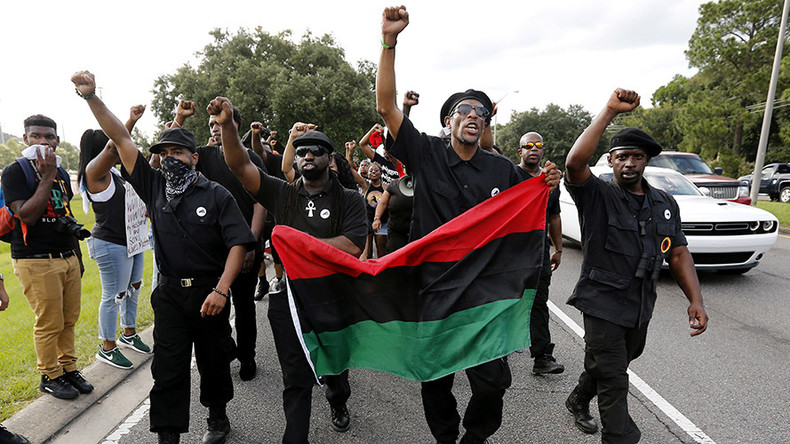 The New Black Panther Party is among the groups that have pledged to take advantage of Ohio's open-carry firearm laws prior to the Republican National Convention next week in Cleveland, according to a new report.
The chairman of the New Black Panther Party (NBPP), a black nationalist group founded in 1989 in Dallas, said that NBPP members will carry arms in Cleveland if Ohio is an open-carry state, which it is.
"If it is an open state to carry, we will exercise our second amendment rights because there are other groups threatening to be there that are threatening to do harm to us," Hashim Nzinga told Reuters in an exclusive interview.
"If that state allows us to bear arms, the Panthers and the others who can legally bear arms will bear arms."
Nzinga said "a couple hundred" NBPP members are expected to join a black unity protest on Thursday in Cleveland.
The NBPP is reputed to hold anti-Semitic and blanket anti-white views. The group has no connection to the original Black Panther Party, according to original members such as co-founder Bobby Seale, who has called NBPP "a black racist hate group,"according to the Southern Poverty Law Center.
Cleveland police have said it expects many people to be armed outside the Republican National Convention, where candidate Donald Trump is poised to be named the party's presidential nominee. Ohio does not require a license for a gun in order to openly carry, though a concealed handgun license is required to carry a loaded handgun in a motor vehicle.
Guns will not be allowed inside the convention, to be held at the Quicken Loans Arena in downtown Cleveland from July 18-21.
Read more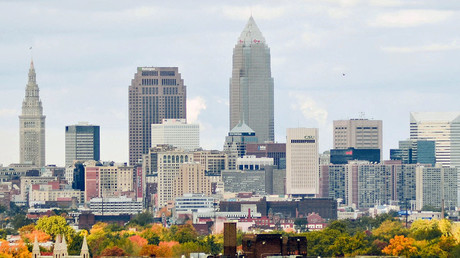 Cleveland is expected to be heavily policed during the RNC, with the likes of the Secret Service also patrolling the area. The city has been sued by the American Civil Liberties Union of Ohio for instituting "event zone" restrictions on free speech and protest rights.
Right-wing militant groups such as Oath Keepers are also expected to be present and armed in Cleveland, contributing to the anxious feeling among Cleveland police officers and officials, especially following the Dallas sniper shootings last week.
"The last thing in the world we need is anybody walking around here with AR-15s strapped to their back," Stephen Loomis, president of the Cleveland Police Patrolmen's Association, told the New York Times.
"And the absolute tragedy in Dallas is proof positive that we just cannot allow that to happen. I would really just beg these folks, just leave your guns at home. Come, say whatever it is that you want to say, make whatever point it is that you want to make, but it's going to be very, very difficult to deal with the R.N.C. as it is."
Read more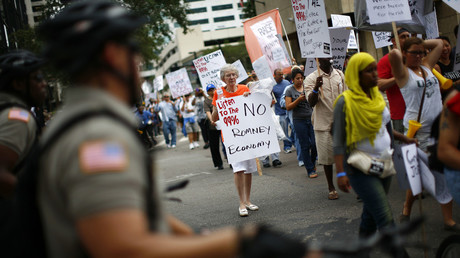 In the Reuters interview, the NBPP's Nzinga disavowed the sniper killing of five police officers in Dallas last week, calling the event a "massacre." He said the NBPP had no role in the shootings. Micah Johnson, the alleged lead suspect in the shootings who was killed by Dallas police, frequented black power demonstrations in Dallas.
"He was a Black Power supporter. Talking to comrades in Dallas, that's what it seemed like," Yahcanon, the People's New Black Panther Party's national minister of information, told the Dallas Morning News, adding that Johnson "had nothing to do with our party whatsoever."
According to the Daily Beast, Johnson was screened and later blacklisted by the NBPP and other black nationalist and liberation groups in the US given his discharge from the US Army for sexual harassment.
"Once you're blacklisted by the alert that we put out, that's a wrap," Ken Moore, of the Collective Black People's Movement, told The Daily Beast.