Dr. Death & Co: New report on prosecutors shows 'personality-driven system' for capital punishment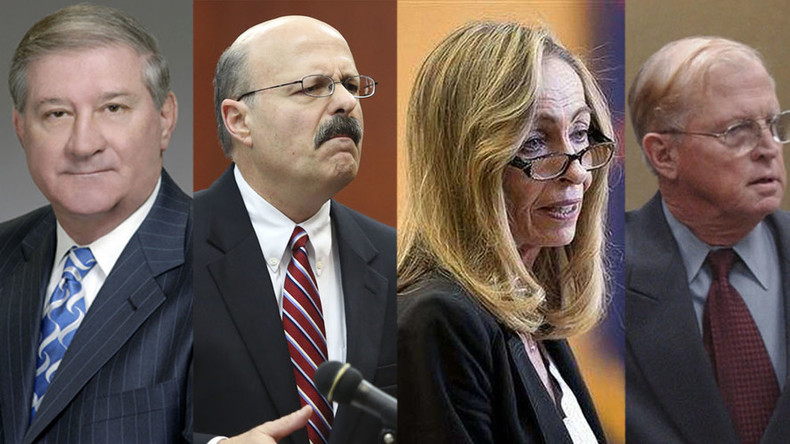 A small handful of prosecutors are responsible for an outsized share of death penalty convictions in the US. While some are no longer practicing, there are rising stars in the "personality-driven system" of capital punishment, a new report has found.
Of the more than 2,400 head prosecutors and thousands of line prosecutors in the United States, only a handful are responsible for a disproportionate number of death sentences. Since capital punishment was reinstated 40 years ago this week, just five prosecutors were responsible for 5 percent of the 8,038 death sentences that have been handed down, a new report from Harvard University Law School's Fair Punishment Project found.
Read more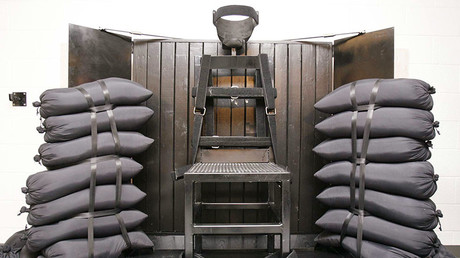 Together, the top three district attorneys on the list are personally responsible for 131 death sentences ‒ or more than the total death row populations of 15 states ‒ and equivalent to roughly 15 percent of the current death row population. Some of them have also had multiple misconduct issues in their capital cases. The Supreme Court has refused to hear an appeal for a case won by one of those prosecutors when the defense argued that the particular jurisdiction has the most death sentences per capita in the US and their client's conviction should thus be overturned.
Only one of the top five prosecutors ‒ Donnie 'Dr. Death' Myers of Lexington, South Carolina ‒ is still in office, but there are new district attorneys whose current trajectories could soon put them on the list.
Number three on the all-time list, Myers has been in office since 1977. In his 38 years as a prosecutor, he has "personally secured 39 death sentences," the report found.
"The only reason he gets up in the morning is to try death penalty cases. Virtually the only time you see him in the courtroom is when he's trying to kill people," Bill Nettles, a US Attorney for the District of South Carolina, told the Charlotte Observer about Myers in 2000.
The so-called "Dr. Death" agreed with that assessment.
"This is about all I've got. If I had to go home and be by myself, I would shoot my damn self," he told the Augusta Chronicle in 2001.
Courts have found Myers to be overzealous in many of his trials, committing misconduct in 18 ‒ or 46 percent ‒ of his capital convictions, six of which were overturned. But there have been allegations of misconduct in six other convictions, or a total of 61.5 percent of his death penalty cases. The Supreme Court reversed one of his convictions not once, but twice after finding that the prosecutor had engaged in in racial discrimination during jury selection, both in the initial trial and the retrial.
Myers plans to retire at the end of 2016, and the number of death penalty cases is expected to drop once he leaves office.
"One of the most remarkable findings from our research is the fact that once these prosecutors and their protégés left their positions, death sentences dramatically declined in these jurisdictions--a pattern that has only become clear in the years since their departures," the Harvard researchers wrote.
Yet there are three prosecutors who are quickly rising through the ranks of deadliest DAs and could replace Myers and his brethren if they continue to pursue capital punishment at their current rate through the rest of their careers, the report found.
In Florida, the rate of death sentences has plummeted since 2010, except in Duval County. There, State Attorney Senior Managing Director Bernie de la Rionda has "put more people on death row than just about any other prosecutor in Florida," the Florida Times-Union reported in January when the US Supreme Court ruled that the state's death penalty procedure was unconstitutional.
As of 2010, de la Rionda had obtained death sentences in 22 cases in his then-27 years of service, according to the FBI. The state Supreme Court has reversed two of his cases after deeming death a disproportionately severe punishment for those particular defendants.
Arizona's Maricopa County, home to the infamous Sheriff Joe Arpaio (nicknamed "America's Toughest Sheriff"), is also the home of Deputy County Attorney Jeannette Gallagher, the most likely candidate to overtake the state's death sentence penalty, according to the study. As head of Maricopa's capital case unit, she has obtained at least nine death sentences over the last decade.
She has also been rebuked by the state Supreme Court for prosecutorial misconduct in at least three capital cases. Justices called her behavior "improper," "very troubling" and "entirely unprofessional."
While Virginia did not impose any death sentences in 2015, if there are any such convictions there in 2016, they are likely to come from Commonwealth's Attorney of Prince William County Paul Ebert. The recently re-elected prosecutor has personally obtained at least 14 death sentences in his 13 terms in office, dating back to 1968.
Ebert has admitted that his office "does not have an 'open-file policy,' providing criminal defense counsel access to entire case files," Slate reported in 2014. His decision to suppress evidence of innocence is because he has "found in the past when you have information that is given to certain counsel and certain defendants, they are able to fabricate a defense around what is provided."
The 78-year-old prosecutor was re-elected with 53 percent of the vote in November.