'El Chapo' extradition to US halted by Mexico judge over death penalty fears
Published time: 29 Jun, 2016 22:00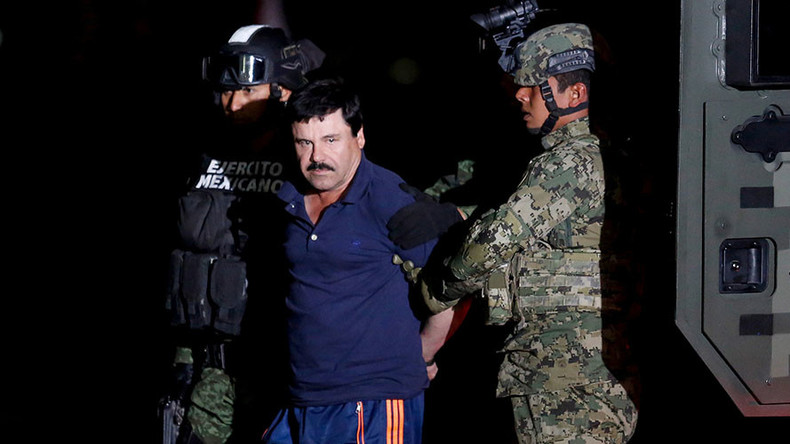 A judge in Mexico temporarily blocked the extradition of Joaquin "El Chapo" Guzman to the US after his lawyers appealed the move over fears that the infamous drug cartel leader might face the death penalty.
Guzman's extradition request was suspended Tuesday after two injunctions were filed by his lawyers. He is set to face murder and drug smuggling charges in the US.
The judge granted a stay on the drug kingpin's extradition until appeals can be heard. For now, "El Chapo" will be held in a maximum security jail near the US border.
Jose Refugio Rodriguez, one of Guzman's lawyers, told the Associated Press that the appeals are based on the statute of limitations on some of the charges as well as their contention that some of the accusations against Guzman are based on hearsay rather than direct evidence.
The Mexican Foreign Ministry approved Guzman's extradition when the US guaranteed that Guzman would not face the death penalty. Mexico has abolished capital punishment and will not extradite its citizens if they could face execution.
Guzman was arrested in January following 13 years of evading law enforcement after escaping prison.