Supreme Court rules Florida death penalty system unconstitutional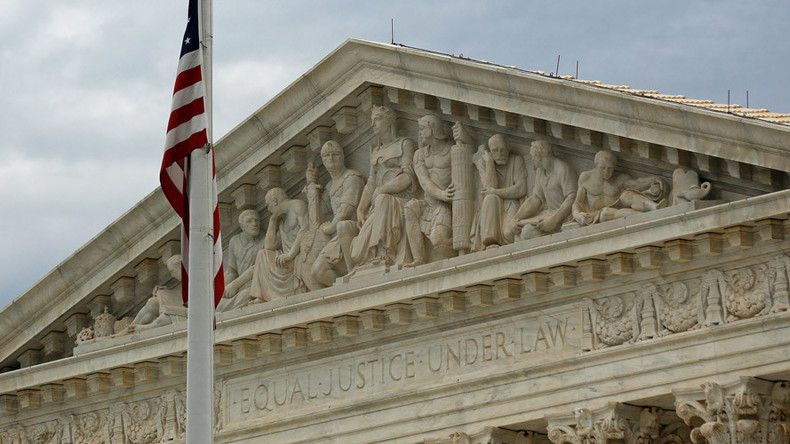 Florida's death penalty process is unconstitutional, the Supreme Court ruled on Tuesday. At the heart of the matter was the sole power of state judges, not juries, to make decisions to deal out capital punishment, a violation of the Sixth Amendment.
The 8-to-1 decision in the Hurst v. Florida case is a temporary victory for Timothy Lee Hurst, who was convicted in 2000 of the 1998 murder of Cynthia Lee Harrison, his co-worker at Popeye's restaurant in Escambia County. Hurst was sentenced to death, appealed the decision, but was then re-sentenced with the same verdict in 2012 in a 7-1 Florida Supreme Court vote.
"Florida's capital sentencing scheme violates the Sixth Amendment," Justice Sonia Sotomayor wrote on behalf of the court.
The Sixth Amendment grants defendants, such as Hurst, the right to have their verdict decided by a jury if the death penalty is involved, the highest federal court ruled.
Until now, Florida's death sentencing system only required the judge to take the jury's recommendation into consideration, without being bound by it. This diminished the jury's role to "advisory only," the court ruled.
"Florida requires not the jury, but a judge to make the critical findings necessary to impose the death penalty," Sotomayor wrote, adding that Hurst had "the maximum authorized punishment he could receive increased by a judge's own fact finding."
While Hurst is no longer on death row, he could return depending on how his newly won resentencing hearing goes. It is unclear how the ruling will affect some 400 other prisoners on Florida's death row, but the state's lower courts and legislature are expected to rewrite their statutes.
Other states are likely to be affected as well. In 2002, the Supreme Court found Arizona's capital punishment practice to be unconstitutional for reasons similar to those in the Florida case. There is still another state with a judge-only call on death sentencing, however, and that is Florida's neighbor, Alabama, which has 195 inmates on death row.
You can share this story on social media: