Louisiana Supreme Court rejects hearing appeal on local fracking ban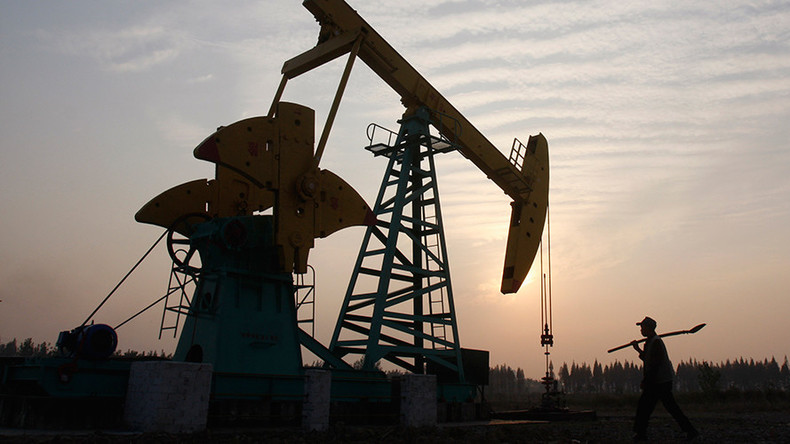 The Louisiana Supreme Court has refused to hear a case brought by a locality that opposes the state's approval of drilling operations. The parish government says it could lead to hydraulic fracturing that could possibly imperil its drinking water.
In a 4-3 decision on Friday, the state Supreme Court upheld previous court decisions, saying it would not hear an appeal brought by the group Concerned Citizens of St. Tammany. In March, the 1st Circuit Court of Appeal upheld a district court's ruling that zoning regulations passed by a locality — in this case, the St. Tammany Parish government — do not supersede state government authority.
The St. Tammany Parish government had passed a local ordinance outlawing oil and gas exploration, such as hydraulic fracturing, or fracking. Residents are concerned that fracking — a process that, in order to unleash oil or natural gas, requires blasting large volumes of highly pressurized water, sand, and other chemicals into layers of rock — would cause environmental damage and imperil the parish's drinking-water aquifer, among other complaints.
Concerned Citizens of St. Tammany, which joined the lawsuit filed by the parish in 2014 against Louisiana Commissioner of Conservation James Welsh, said it would appeal the decision. However, the Louisiana Supreme Court ruling likely ends the challenge of plans to drill and possibly frack in a wooded, residentially-zoned area around Mandeville, Louisiana.
The lawsuit was filed to halt drilling operations by Helis Oil & Gas Co., which proposed the fracking well and received a drilling permit from Commissioner Welsh. Helis is now expected to begin exploratory drilling in St. Tammany Parish on June 29, according to NOLA.com.
"Helis is pleased that these legal proceedings have come to a logical and long expected conclusion and look forward to being responsible corporate neighbors and contributors to the parish's quality of life," company spokesman Greg Beuerman said in a statement.
If exploratory drilling by Helis shows promise, the company has said it will seek state and federal approval to expand drilling and employ fracking in order to release oil from the shale formation below.
Concerned Citizens of St. Tammany said the decision "sweeps aside long-standing constitutional principles for citizens and instead gives new, special privilege to certain companies," the group said in a statement.
https://www.facebook.com/ConcernedCitizensOfStTammany/photos/a.640609819289957.1073741826.640601925957413/1420625751288356/?type=3
Fracking sites have proliferated across the US amid the current oil and gas boom in North America. Supporters of fracking say the energy industry has in recent years supplied hundreds of thousands of jobs while supplying affordable natural gas energy.
Yet the costs of fracking — including groundwater contamination, heightened earthquake activity, exacerbation of drought conditions, and a variety of health concerns for humans and the local environment — have given many Americans pause, as they must deal with the effects while government regulators allow industry to drill away.
States such as Oklahoma, Texas, Alabama, and Ohio have experienced a major increase in the incidence of minor earthquakes that scientists have attributed to modern fracking operations.
In a dissent of the Supreme Court's decision, Justice Jeannette Theriot Knoll excoriated the court for refusing to even hear the appeal.
"Although we normally do not assign reasons in writ denials, I find this case merits assigning reasons why I would grant both writs," Knoll wrote, according to NOLA.com. "These writs present important, difficult, and challenging issues that this Court should address."
Justice Greg Guidry also wrote a dissent, saying local zoning ordinances "are fundamental to our system of self-governance and of great importance to the citizenry."
Louisiana is not the first state to deal with localities attempting to pass fracking bans to the displeasure of state agencies. In most cases, state power has defeated local control in court, for example in Ohio, or through state legislation in states like Oklahoma and Texas.
Last month, the Colorado Supreme Court ruled in favor of the state's ability to regulate oil and gas operations no matter if a locality consents or not. Colorado cities such as Longmont, the subject of the court case, cannot pass fracking bans, the Supreme Court said, calling such actions "invalid and unenforceable."
New York state, meanwhile, passed a complete ban on fracking a year ago.
You can share this story on social media: