Ohio high court rules against local fracking ban, opponents may seek civil rights argument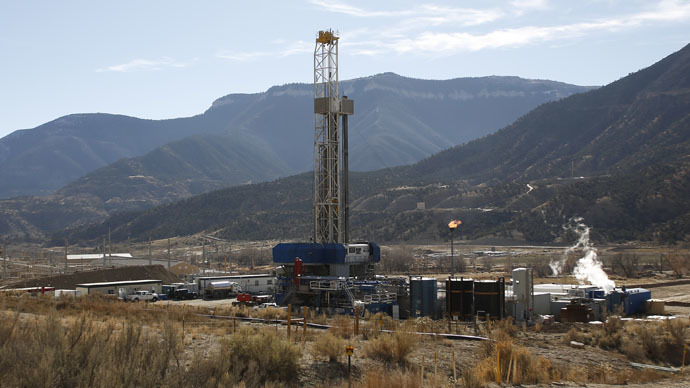 The Ohio Supreme Court has ruled that a local ordinance couldn't block a fracking company from drilling, affirming priority of state law. Yet observers say the decision leaves room for a challenge based on civil rights.
The court ruled on Tuesday in a split 4-3 decision that a Munroe Falls ordinance that banned hydraulic fracturing, or fracking, in the town did not trump state permitting power. Beck Energy had sought to drill on residential property in the town with permission from the owner and with a permit from the state Department of Natural Resources.
Writing the lead majority opinion in the Munroe Falls v. Beck Energy case, Ohio Supreme Court Justice Judith L. French wrote that municipal home rule does not allow a locality "to discriminate against, unfairly impede, or obstruct oil and gas activities and operations that the state has permitted under" a 2004 state law that vested regulation of "all aspects," including permitting, of oil and gas drilling to an agency within the Ohio Department of Natural Resources.
In a dissenting opinion, Justice Judith Ann Lanzinger echoed what activists have also said about the court's ruling: that the state's permitting privileges and local health and safety efforts are competing interests.
"What I believe must be recognized is that the state and the local authority have differing interests in this important matter," Lanzinger wrote. "The purpose of comprehensive local zoning is exercise of local police power to promote the health, safety, and general welfare of the public… The purpose of [the 2004 state law] is to regulate methods of producing oil and gas statewide. … These legislative purposes are distinct, and together they present dual conditions to the operation of the oil and gas industry.
"There is no need for the state to act as the thousand-pound gorilla, gobbling up exclusive authority over the oil and gas industry, leaving not even a banana peel of home rule for municipalities," Lanzinger added.
Fracking bans in the state have been passed in Athens, Broadview Heights, Mansfield, Oberlin, and Yellow Springs, in addition to Munroe Falls. A handful of Ohio towns, such as Kent and Youngstown, have also rejected proposed bans.
A local-rights challenge ahead?
Dick McGinn, spokesperson for the Athens Bill of Rights Committee and coordinator of the Ohio Community Rights Network in Athens County, said that Munroe Falls, in its challenge to the state's authority, did not argue that the Ohio Constitution allows for localities to make their own governing decisions.
"That argument would have raised another issue that the majority decision of the court failed to address: How safe is it to allow fracking activity next to our schools, parks and homes," he told The Athens News.
The Ohio Constitution, Article I, Section 2 says that "All political power is inherent in the people" and "government is instituted for their equal protection and benefit," he added.
He said the Athens ban addresses the violation of rights posed by the Department of Natural Resources' "so-called absolute authority."
"If we have to go to court on this, the industry and the state will have to argue that we have no rights," he told WKSU News. "Now that was not a matter for discussion in the Munroe Falls case. It will be in our case."
Whether a town like Athens would enter into a potentially costly legal battle with large-pocketed energy companies remains to be seen.
READ MORE: Fracking ban goes into effect in its birthplace
Nathan Johnson, an attorney for the Ohio Environmental Council, called the Supreme Court's Munroe Falls decision narrow enough for different arguments on fracking bans.
"Local governments, particularly cities across the state, should feel somewhat emboldened by this decision and feel strongly about crafting some ordinance language that would allow zoning – though, of course, they'd have to be careful about it, but I think they do have the hint there that they would succeed in court if they go about it properly," he told WKSU.
The current oil and gas drilling boom across the US has brought with it much consternation over fracking's impact. Eastern Ohio is home to the oil-and-gas-rich Utica Shale.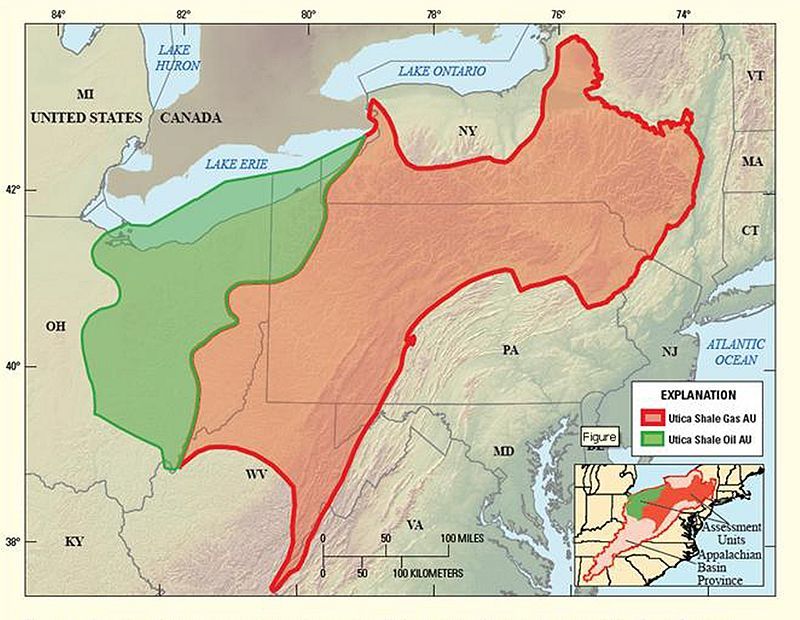 A study published in October in the Seismological Research Letters journal found that fracking had a direct connection to some 400 micro-earthquakes in Ohio. In March 2014, fracking caused 77 earthquakes in the small Ohio town of Poland Township, a place that had no previous experience of seismic activity.
To unleash oil or natural gas, fracking requires blasting large volumes of highly pressurized water, sand, and other chemicals into layers of rock. The contents of fracking fluid include chemicals that the energy industry and many government officials will not name, yet they insist the chemicals do not endanger human health, contradicting findings by scientists and environmentalists. Once used, toxic fracking wastewater is then either stored in deep underground wells, disposed of in open pits for evaporation, sprayed into waste fields or used over again.
Fracking has been linked to groundwater contamination, an uptick in earthquakes in states outside Ohio, exacerbation of drought conditions and a host of health concerns for humans and the local environment.
Meanwhile, dozens of other US cities, towns, villages, and counties have passed measures against the practice, according to Food and Water Watch.
Drilling supporters applauded the Ohio Supreme Court's decision, denouncing local interest in the drilling operations occurring in their own backyard.
"The court's ruling affirmed that municipalities are prohibited from instituting rules and regulations that would discriminate against, unfairly impede or obstruct oil and gas activities that the state has permitted," said Shawn Bennett, executive vice president of the Ohio Oil and Gas Association.
"We strongly believe that oil and gas development is a matter of statewide interest and should be managed by professionals with the expertise to adequately regulate and oversee the industry."
Bennett went as far as to say local bans amounted to pointless window-dressing.
"Honestly, those bans were obsolete when they were passed -- you know, those were, at the most, ceremonial bans," he told WKSU.
"So all this court ruling does is reaffirm what was already in state laws. Those bans, even though they were passed, really weren't doing anything. All they are is a ceremonial effort."
You can share this story on social media: