California curbs injection of toxic fracking waste into aquifers needed in severe drought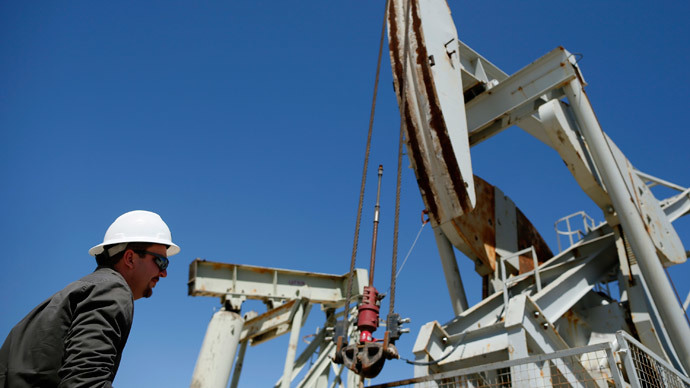 California is shutting down 11 oil and gas wastewater injection sites and reviewing over 100 others in the state's drought-ravaged Central Valley as officials fear companies have pumped toxic fracking fluids into needed drinking water aquifers.
The California Division of Oil and Gas and Geothermal Resources issued cease and desist orders on July 7 to seven energy companies, warning that they may be injecting hydraulic fracturing, or fracking, waste fluids into aquifers, which "poses danger to life, health, property, and natural resources," the state wrote. The orders were confirmed with ProPublica after they were first reported by the Bakersfield Californian.
The demands come at a time of unprecedented drought in the state that has hit California's top agriculture areas, emptying reservoirs and costing the state $2.2 billion thus far this year. The lack of water has forced the state to use supplemental water supply from underground aquifers, the University of California-Davis reported in a study released last week.
Unfortunately, the state years ago deemed at least 100 aquifers to be useless for drinking and farming given the water's poor quality or location deep underground. The state exempted them from environmental guidelines, allowing energy companies to pollute them. Not all aquifers were exempted; protected and unprotected aquifers are overseen by a patchwork of regulations. But officials say the cease and desist orders issued by California regard seven injection wells that are likely leaving toxic waste into freshwater aquifers not exempted by the state.
"The aquifers in question with respect to the orders that have been issued are not exempt," said Ed Wilson, a spokesperson for the California Department of Conservation, told ProPublica.
Over 700,000 injection wells across the US are poorly regulated and are often polluting underground water supplies supposedly protected by federal law, ProPublica reported in 2012, adding that the US Environmental Protection Agency exempted more than 1,000 drinking water aquifers, many of them in California, from all pollution protection.
Now these aquifers are needed during fierce drought conditions. The state and the EPA worked together in 1981, often haphazardly, to the point where it is difficult today to surmise which bodies of water are supposed to be protected, and by which parts of the applicable laws.
California officials say the water will be tested and monitored at the pertinent injection wells. They say to date, none of the regulated aquifers have been contaminated.
"We do not have any direct evidence any drinking water has been affected," said Steve Bohlen, the state oil and gas supervisor, in a statement to ProPublica.
State officials said new orders to study fracking impacts first alerted them to the potential problems posed by injection sites. The state has been criticized for its waste disposal program, though it is operated under EPA guidelines.
Experts say the state should have known, based on California's precarious water supply, that aquifers could become a needed source of water as the climate changes and technology helps reduce barriers of access to the water while aiding its treatment for contamination.
The EPA conducted a review of California's injection well operations in 2011, finding severe enforcement, testing, and oversight problems that required immediate improvement. The feds warned at the time that failing to address these shortcomings could lead to a revocation of the state's authority.
The exemptions and lack of protection of vital water supply are "especially disturbing," National Resources Defense Council attorney Damon Nagami said, in a state that has long understood its own water constraints.
"Our drinking water sources must be protected and preserved for the precious resources they are, not sacrificed as a garbage dump for the oil and gas industry."
Three years after the EPA report, California has not finished its review of the injection well program, state officials said.
To unleash oil or natural gas, fracking requires blasting large volumes of highly pressurized water, sand, and other chemicals into layers of rock.
Besides groundwater contamination, fracking has been linked with an uptick in earthquakes, exacerbation of drought conditions, and a host of health concerns for humans and the local environment.
You can share this story on social media: