Fracking industry fumes as researchers reveal high levels of leaking methane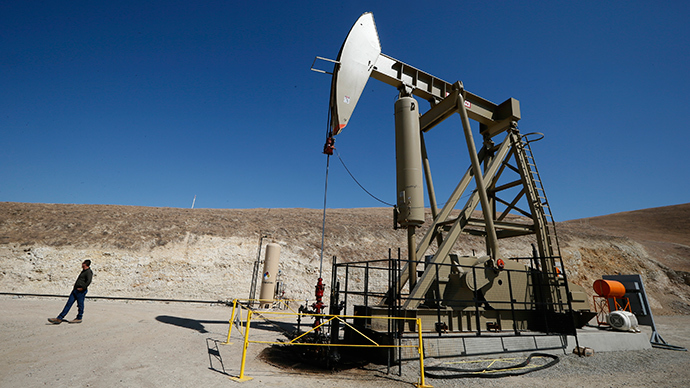 The latest drilling techniques for obtaining gas, which drill horizontally as opposed to the more traditional vertical drilling, shows a higher rate of leaking methane, according to a study that could spell problems for fracking across the nation.
After poring over data from the Pennsylvania Department of Environmental Protection involving more than 41,000 wells, it was determined that more than 6 percent of the active gas wells drilled in the Marcellus region of Pennsylvania "show compromised cement and/or casing integrity," according to an academic paper published on Monday by the Proceedings of the National Academy of Sciences.

A team of four scientists – working without federal funding – conducted analysis on more than 75,000 state inspections of gas wells performed in Pennsylvania since 2000.

The results suggest that hazardous leaks of methane could pose potential obstacles for drilling across the nation, said study lead author Cornell University engineering professor Anthony Ingraffea, who leads an environmental activist group that helped subsidize the study.

The leak rate of methane was found in nearly 10 percent of horizontally drilled wells for before and after 2009 in the northeastern part of Pennsylvania, where fracking is a serious business.

"Something is coming out of it that shouldn't, in a place that it shouldn't," said Anthony Ingraffea, Cornell professor of civil and environmental engineering who led the research team, as quoted by AP.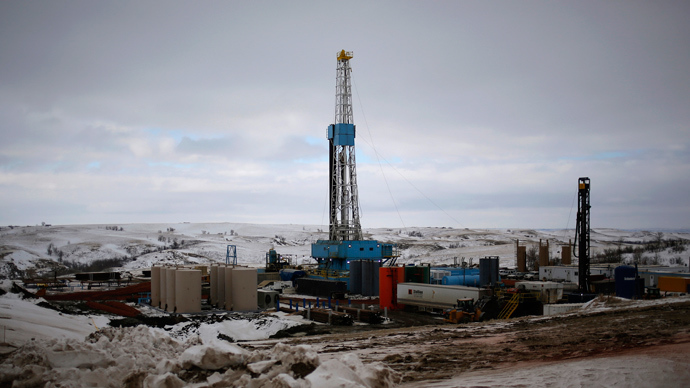 The researchers admitted they are not sure exactly where the leaking methane goes — into the water or the air, but neither alternative is a positive prospect in light of a number of incidences thought to involve the escaping gas.

"These results, particularly in light of numerous contamination complaints and explosions nationally in areas with high concentrations of unconventional oil and gas development and the increased awareness of the role of methane in ... climate change, should be cause for concern," said the researchers in the paper.

The researchers did not specify the size of the leaks, saying only that the metal pipes used to extract the natural gas were suffering "casing and cement impairment."

"In a typical well, hundreds of bags of cement are mixed and injected," said Ingraffea. "If the water-to-cement mixture ratio isn't right, you have problems. With too much water, the cement shrinks. With too little water, the mixture dries too fast."

The research was roundly and predictably condemned by fracking proponents, who are determined to tap into trapped natural gas in fields across Pennsylvania, West Virginia and New York, where legislation was just passed giving towns the right to ban fracking.
New York's top court issues ruling saying towns have the power to ban fracking: http://t.co/s4pjCofDO1

— David Sirota (@davidsirota) June 30, 2014
Marcellus Shale Coalition spokesman Travis Windle complained the paper reflects Ingraffea's "clear pattern of playing fast and loose with the facts."

Chris Tucker, spokesman for Energy In Depth, said what the researchers may have confused leaks with pressure buildup in the pipes.

"The trick these researchers are pulling here is conflating pressure with leakage, trying to convince folks that the mere existence of the former is evidence of the latter," Tucker told AP in an email.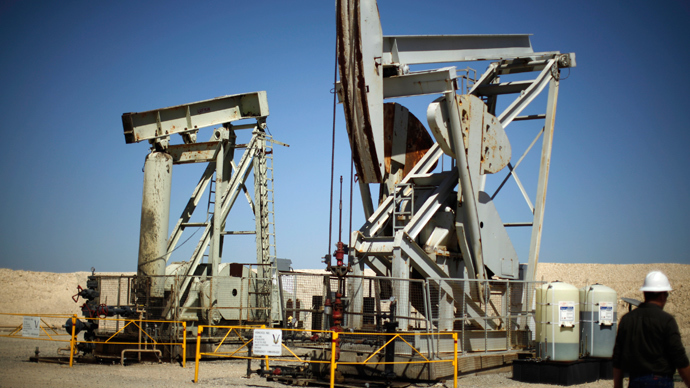 Other scientists, however, were of the opinion that the findings of the study deserve careful consideration

"It clearly indicates that there is a problem with the production" of the fracking techniques, warned Ira Leifer, University of California Santa Barbara engineering professor, who did not participate in the study, AP reported.
Colorado halts fracking wastewater injections after earthquake hits state
Meanwhile, Pennsylvania environmental officials said their data indicates that methane leaks peaked in 2010 and are on the decrease again, reflecting their campaign to enhance cementing practices.
House votes to expedite US natural gas exports
Other contributors to the paper, 'Assessment and Risk Analysis of Casing and Cement Impairment in Oil and Gas Wells in Pennsylvania, 2000-2012', were Martin Wells, Cornell professor of statistical sciences; Renee Santoro of Physicians, Scientists and Engineers for Healthy Energy, Ithaca, New York; and Seth Shonkoff, University of California, Berkeley.
You can share this story on social media: