Colorado halts fracking wastewater injections after earthquakes hit the state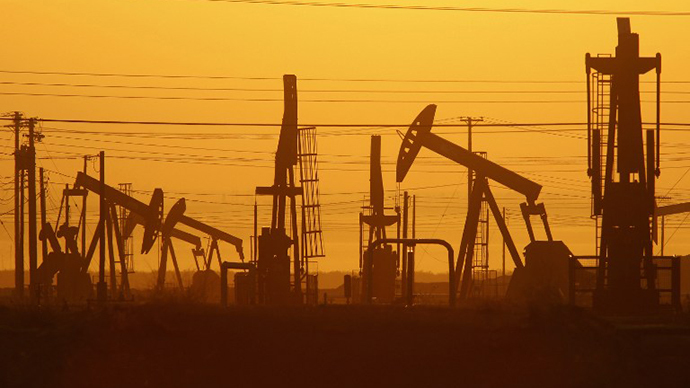 Following the detection of a small earthquake, Colorado state regulators have put a halt to the disposal of fracking wastewater into an injection well located in Weld County.
According to Reuters, the announcement was made by the Colorado Oil and Gas Conservation Commission (COGCC), which directed High Sierra Water Services to observe a 20-day stoppage as a result of the situation. A 2.6 magnitude earthquake was recorded on Monday, and geologists believe it was linked to the ongoing fracking operation nearby.
This earthquake marked the second time in less than one month that an earthquake struck the area. On May 31, a 3.4 magnitude tremor was recorded in the same area, sparking theories that High Sierra's oil and gas exploration was to blame.
"In light of the findings of CU's team, we think it's important we review additional data, bring in additional expertise and closely review the history of injection at this site in order to more fully understand any potential link to seismicity and use of this disposal well," COGCC Director Matt Lepore said in a statement released to the Colorado Independent earlier this week.
This isn't the first time time controversial fracking process – which involves injecting water, sand, and various chemicals into layers of rock, in hopes of releasing oil and gas deep underground – has been linked to earthquakes. Much of the blame has been pinpointed on the waste disposal process, which is comprised of storing toxic wastewater deep underground wells often located near fault lines.
Although the US Geological Survey notes that faults are "pervasively fractured" at depth, it states that "the injected wastewater counteracts the frictional forces on faults and, in effect, 'pries them apart', thereby facilitating earthquake slip."
While previous studies have suggested there is a link between fracking and earthquakes, a COGCC spokesman told Reuters, "We believe it is probably the first time" such a connection has been made in Colorado, which is notorious for experiencing earthquakes as a result of coal mining.
Already in Oklahoma – which, as RT reported in February, has already seen a massive spike in earthquakes over the past few years – seismologists have connected the increased earthquake activity to fracking. Research in Texas has also concluded with similar results.
Speaking with Mint Press news about the recent decision in Colorado, environmental activist Gary Wockner welcomed the decision.
"Better safe than sorry—injecting fracking wastewater has definitely caused earthquakes in other states and it could be the cause here too, so it's smart of COGCC to halt this activity," he said.
The move also comes as some Colorado citizens in Lafayette file a lawsuit against the state for trying to invalidate a ban on fracking the city imposed last year. The measure passed with the support of 60 percent of residents, and halts new oil and exploration operations in the area.
You can share this story on social media: