UK to run out of oil, gas and coal in five years – report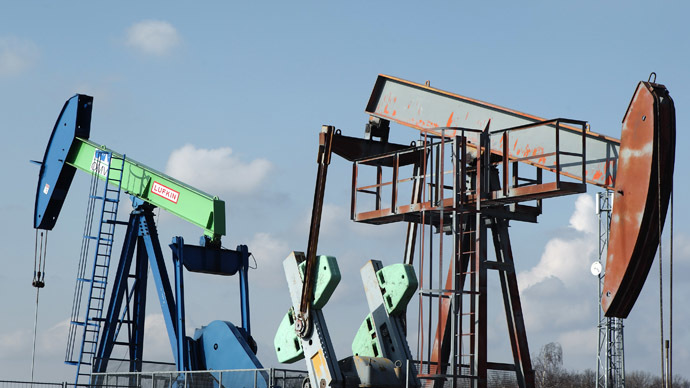 New research from the Global Sustainability Institute has found that Britain, France and many other European countries have low reserves of fossil fuels, and their home grown energy could be entirely reliant on imports in several years.
The study found that the UK has just 5.2 years of oil, 4.5 years of coal and three years of gas before it completely runs out of fossil fuels, said the researchers at the Institute based at Anglia Ruskin University, in the East of England.
France is also in poor shape with less than a year's worth of fossil fuels in reserve, and Italy has a single year of oil left and less than a year of gas and coal, but France unlike its southern neighbor generates almost 80 percent of its electricity from nuclear power.
In contrast Russia, with its huge landmass, has more than 50 years of oil, 100 years of gas and more than 500 years of coal. Norway also has extensive reserves of oil and gas under the North Sea.
Dr. Aled Jones, who is director of the Institute, said that countries with small reserves of fossil fuels would become vulnerable to rising energy prices.
"The EU is becoming ever more reliant on our resource rich neighbors such as Russia and Norway, and this trend will only continue unless decisive action is taken," he said.
But some countries in the EU were found to be better off in terms of energy reserves. Germany has 250 years of coal remaining and Bulgaria over seventy years.
Professor Victor Anderson, who is also from the Institute, urged a Europe wide plan to expand renewable energy sources like wind, solar and tidal power.
"Coal, oil and gas resources are running down and we need alternatives," he said.
However, there has been significant development of wind power and biomass generation in the UK over the last 15 years meaning that it is expected to produce 15 percent of its electricity through renewable sources by the end of the decade.
In the face of rising energy insecurity, the Conservative led UK government has announced it will not subsidize on shore wind farms if they win the next election in 2015 and they have already announced cuts in subsidies for large-scale solar farms from next April.
Ministers have said that they hope to produce enough shale gas through fracking and that new reserves in the North Sea will prolong production there and plug the deficit.
However, fracking is facing significant opposition within the country from locals and politicians and the North Sea would be out of bounds to the rest of the UK should Scotland decide to vote for independence in the referendum scheduled for this September.
Jim Skea, a fellow at UK Research Councils in Energy Strategy, a publically funded body that researches aspects of science and technology, cast doubt on the accuracy of the report.
"This sounds very unlikely. What's more, it's irrelevant – the UK has a stable supply of imported energy, even if it is a good idea to increase our own supplies," he told BBC News.
Meanwhile, a spokesperson for the Department of Energy and Climate Change said the report was "nonsense".
"The UK is one of the most energy secure countries in the world thanks to the combination of our own reserves, our diverse sources of imported energy and our focus on increasing clean, homegrown energy in the UK - which includes nuclear, renewables and carbon capture and storage," they said.
The authors of the report note that their figures must be treated with caution as "proved reserves" of oil and gas can increase, depending on exploration of new fields and deployment of new extraction techniques.
You can share this story on social media: