Bipolar daughter needed help, cops 'ended up putting a bullet in her' – parents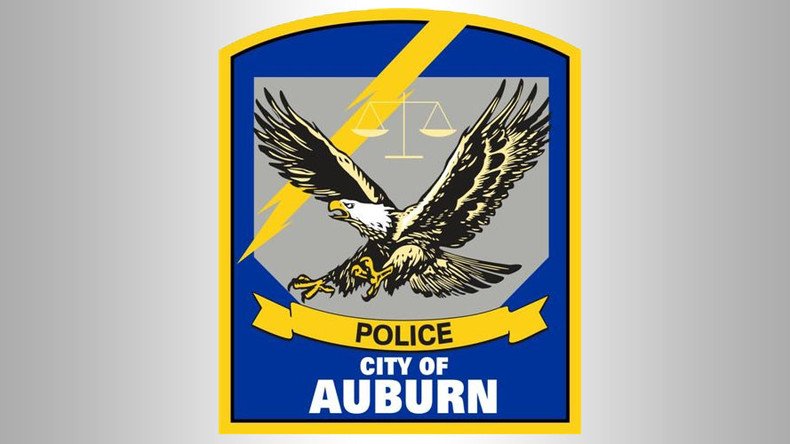 A bipolar Alabama woman was gunned down by Auburn police after her parents had called 911 to seek help in getting her to a mental hospital. Melissa Boarts was driving on an interstate when cops pulled her over and shot her for her "threatening manner."
The Auburn Police Department said Boarts, 36, exited her vehicle on Interstate 85 on Sunday and was "armed with a weapon and charged the officers in a threatening manner," the Associated Press reported. Auburn police officers then fatally shot her.
The family attorney, Julian McPhillips, said Boarts was armed with only a pocket knife at the time of the shooting, AP reported. Police said they did not know what type of weapon she had when she exited her vehicle.
Michael and Terry Boarts, Melissa's father and mother, had called 911 for assistance, as Boarts, who was diagnosed with bipolar disorder (often known as manic depression), was threatening suicide. Boarts then drove from home toward Auburn along the interstate. Her parents were asking police for help in getting her to a hospital.
"Instead the police ended up putting a bullet in her," the Boartses said in a statement provided by McPhillips.
Mr. Boarts is a retired US serviceman and former officer with the Alabama Department of Corrections. He told local news outlets the shooting was "outrageous and asinine."
"It is absolutely outrageous that our precious daughter, Melissa, was shot and killed by the Auburn police," said Mr. Boarts, according to AL.com. "There was absolutely no justification for it and we are all in deep mourning."
Auburn police have withheld details of the shooting pending an investigation. The department has given officer body camera footage of the shooting to the State Bureau of Investigation, which will probe the incident and eventually offer its findings to the Macon County District Attorney's Office.
Auburn Police Chief Paul Register said he believes the shooting was justified, and that his officers only last month received training for how to handle situations involving people with mental health issues.
"This was obviously a tragic situation for the family, as well as the officers and their families," Register said, according to AP. "We're confident that once the facts are presented to a grand jury, the community will understand the actions of the officers."
McPhillips, the Boartses' attorney, lambasted the department's officers for their aggressive actions in a situation where Melissa did not have a gun.
"We just think it was so unnecessary," McPhillips said. "She had a pocket knife on her, and she's only 5 feet 4, maybe 130 pounds against these big old husky law enforcement officers. They could have Tased her or used a stick or something. They didn't need to shoot her."
McPhillips said the family plans to pursue legal action against the Auburn Police Department. He has also called for police to release dashboard and body camera footage.
The shooting comes amid mounting scrutiny over police brutality and impunity in the US, especially involving communities of color. Boarts was white, but those with mental and physical impairments are also disproportionately killed by police, according to recent research.
The mentally ill are 16 times more likely to be killed by police than other civilians, the Treatment Advocacy Center reported in December. The Center says there are about 8 million Americans with severe mental illness, half of which go untreated, resulting in more than 215,000 homeless and 400,000 incarcerations.
In March, a study found that at least one-third of all victims of police killings are people with disabilities. It was reported that the Los Angeles Police Department tripled its shootings of the mentally ill in 2015 compared to 2014.
In July 2015, the Washington Post reported that in the first six months of the year, US police shot a person in mental distress on average once every 36 hours.
A 2015 survey by the Police Executive Research Forum found that while new police recruits often spend nearly 60 hours learning to handle a gun, they only spend eight hours learning how to de-escalate tense situations and eight hours understanding how to handle mentally ill persons.
You can share this story on social media: