Virginia becomes first state to regulate daily fantasy sports
Published time: 8 Mar, 2016 19:17
Edited time: 8 Mar, 2016 19:22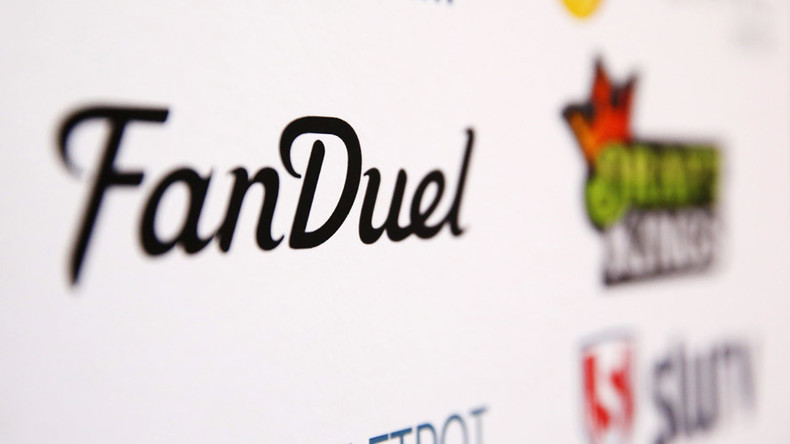 Fantasy sports sites will be required to register with the state government and pay an application fee to serve customers in Virginia, making the Old Dominion the first US state to regulate the growing industry.
Governor Terry McAuliffe signed off on Senate Bill 646, known as the Fantasy Contests Act, on Monday. Daily fantasy sports sites wanting to do business in Virginia will have to register with the state Department of Agriculture and Consumer Services and pay an application fee of $50,000.
Top fantasy sports outlets praised Virginia's new law, saying it stands in contrast to industry bans in other states, such as Nevada and Texas.
"Today, Virginia became the first state in the nation this year to put in place a thoughtful and appropriate regulatory framework to protect the rights of fantasy players," said Griffin Finan, director of public affairs for DraftKings, according to the Richmond Times-Dispatch. "We thank Governor McAuliffe for his leadership and advocacy and are hopeful that other states across the country will follow Virginia's lead."
READ MORE: 'Not in New York, not on my watch': State AG bans 2 fantasy sports giants

Six states have imposed bans on cash-prize fantasy sports websites, likening the industry to illegal gambling. Fantasy sports sites are challenging the New York and Illinois bans in court.
In November, New York Attorney General Eric Schneiderman banned DraftKings and FanDuel from accepting bets in the state.
"Unlike traditional fantasy sports, daily fantasy sports companies are engaged in illegal gambling under New York law," Schneiderman said. "Daily fantasy sports is neither victimless nor harmless, and it is clear that DraftKings and FanDuel are the leaders of a massive, multi-billion-dollar scheme intended to evade the law and fleece sports fans across the country."
Other states are attempting to follow Virginia's lead in creating a legal framework for the industry to follow.
"Governor McAuliffe and members of the Virginia legislature took a thoughtful, deliberative approach to establishing a law that safeguards fantasy sports while installing consumer protections," said Cory Fox, counsel for policy and government affairs for FanDuel. "Virginia showed real leadership in being the first state to pass smart regulations this year, and we hope to see more states follow Virginia's lead in the months ahead."
DraftKings and FanDuel are considered the two top fantasy sports outlets within a booming industry. They say that their sites depend on skill and should be considered separate from gambling.