'Not in New York, not on my watch': State AG bans 2 fantasy sports giants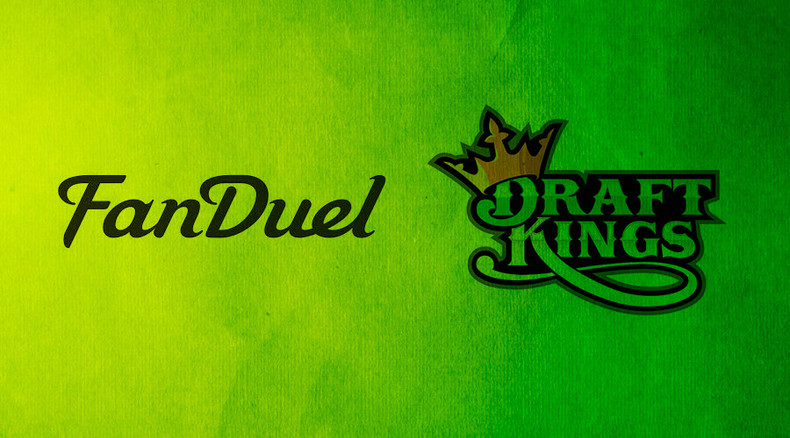 The New York state attorney general has banned two fantasy football giants, DraftKings and FanDuel, from accepting bets. The attorney's office ruled the websites are "illegal" under US law.
New York Attorney General Eric Schneiderman determined that both daily fantasy sports websites are conducting "gambling" services since their customers "are clearly placing bets on events outside of their control or influence, specifically on the real-game performance of professional athletes," Reuters reported.
He demanded that DraftKings and FanDuel "cease and desist from illegally accepting wagers in New York State."
"Unlike traditional fantasy sports, daily fantasy sports companies are engaged in illegal gambling under New York law," Schneiderman said in a statement. "Daily fantasy sports is neither victimless nor harmless, and it is clear that DraftKings and FanDuel are the leaders of a massive, multi-billion-dollar scheme intended to evade the law and fleece sports fans across the country."
"Today we have sent a clear message: not in New York, and not on my watch," Schneiderman added.
Both companies have protested the ruling, arguing that what people do on their sites is not gambling but "a game of skill" and, thus, it's "legal under New York State law."
"The game has been played — legally — in New York for years and years, but after the Attorney General realized he could now get himself some press coverage, he decided a game that has been around for a long, long time is suddenly now not legal," FanDuel said in a statement."We have operated openly and lawfully in New York for several years. The only thing that changed today is the Attorney General's mind."
DraftKings said it is going to "examine and vigorously pursue all legal options" to make sure that New Yorkers can place their bets.
"We strongly disagree with the reasoning in his opinion and will examine and vigorously pursue all legal options available to ensure our over half a million customers in New York State can continue to play the fantasy sports games they love," the company said in a statement.
The fantasy sports industry was put in the spotlight after an employee at DraftKings, Ethan Haskell, won $350,000 at a rival site, FanDuel, shortly after releasing the game line-up data before the start of the third week of NFL games. Normally, the data isn't released until after certain games are played.
In early October, Schneiderman started an investigation into employees of daily fantasy football sites allegedly winning lucrative payouts based on inside information. Both companies subsequently banned their employees from playing.
DraftKings and FanDuel are the two most popular sites in an industry making $2.6 billion in entry fees, according to an earlier letter from Schneiderman's office.
The sites let its customers create "fantasy" teams of real players and follow their progress as the players rise and fall during sports seasons and events. There is an entry fee to the website and cash prizes are paid out depending on fantasy teams' performance and success.
DraftKings and FanDuel were already banned in Nevada in mid-October.