Tribal police officer found not guilty after tasing incapacitated man 28 times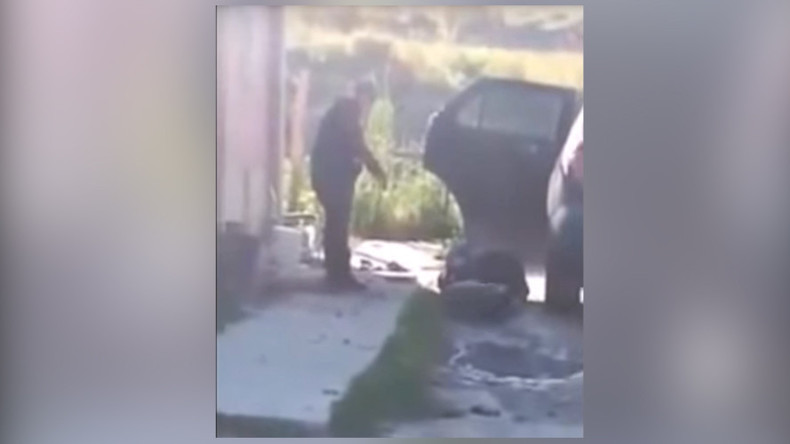 A former Oglala Sioux Tribe police officer charged with three criminal offenses following the repeated use of a Taser on an unresponsive, handcuffed man in 2014 was exonerated by a South Dakota jury last week despite multiple videos of the incident.
The former officer, Rebecca Sotherland, faced charges including "deprivation of constitutional rights, assault with a dangerous weapon and obstruction of a federal investigation by filing a false report." Following a week-long trial in US District Court, the jury in Rapid City, South Dakota found Sotherland not guilty on December 8, according to the Indian Country Today Media Network.
On August 15, 2014, Sotherland, 33, was dispatched to Manderson, South Dakota on a "welfare call," the Associated Press reported. When an intoxicated and handcuffed Jeffrey Eagle Bull would not get up from where he was lying on the ground near a house, Sotherland resorted to force. She was videoed by a witness tasing Eagle Bull about 17 times while he lay unresponsive on the ground.
Sotherland's own body camera, meanwhile, taped the entire incident, which included approximately 28 Taser shocks to Eagle Bull during the 26-minute footage, which was played for the jury during the trial. According to the Rapid City Journal, 18 of the 28 jolts were "drive stuns," known to be less-painful shocks from a Taser, as opposed to the weapon's two, more powerful probes that have the capability to cause neuromuscular incapacitation.
Eagle Bull drank "a gallon of vodka that day, and his blood alcohol content was 0.319 four hours after his last drink," assistant US attorney Kevin Koliner said, according to the Associated Press. The prosecution said Eagle Bull "was so intoxicated he had passed out and had not ability to respond," AP reported. Koliner added that Tasers should be used against persons who pose a threat, "not a tool to pick someone up and get him into a car."
Read more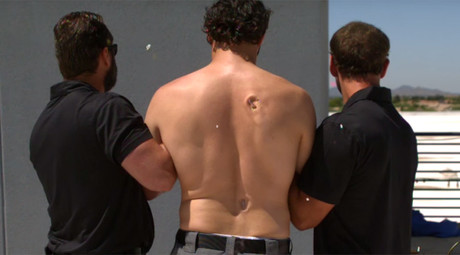 Sotherland's attorney said Eagle Bull, who authorities said was not seriously injured during the incident, was "playing possum" to avoid jail time, the AP reported. The officer asked Eagle Bull to get up and into her squad car more than 280 times during the incident, the defense claimed during trial. The defense also said that Sotherland recognized Eagle Bull from a previous encounter in which he pretended to be asleep to avoid arrest.
Additional claims of excessive force by Sotherland were reported once the eyewitness video went viral, Indian Country Today reported at the time. An Oglala Sioux Tribe officer since 2013, Sotherland was fired after the incident and faced 10 years in prison prior to her exoneration last week.
READ MORE: Stunning move: NYPD to spend $4.5 million on more Tasers
Police departments across the US have increasingly embraced the use of Tasers. In the year 2000, only 7 percent of the nation's police departments employed stun guns, according to a report by the Bureau of Justice Statistics. By 2013, however, more than 80 percent did. Police forces in smaller US cities have especially turned to Tasers. The report found that 79 percent of police departments in cities with populations under 9,999 reported using Tasers or stun guns in 2013, a 23-percent increase from 2007.