Stunning move: NYPD to spend $4.5 million on more Tasers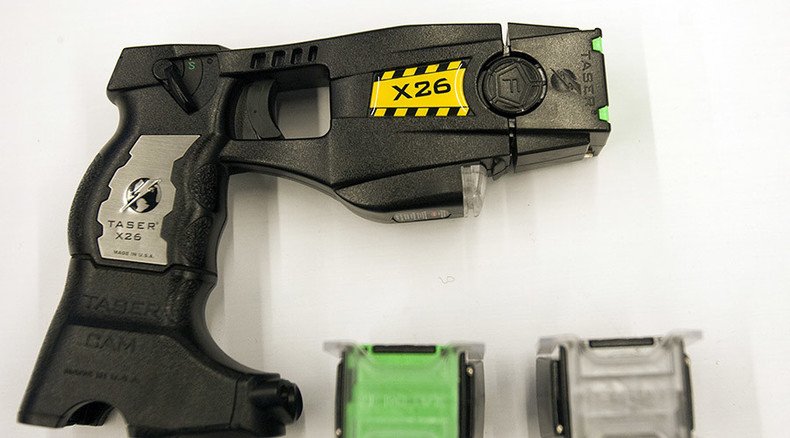 The New York Police Department will spend some $4.5 million to buy a host of new Tasers for its officers, the New York Post reported.
Officials at NYPD said they want to give police officers more options in terms of non-lethal force, and so the move to significantly augment their stock of stun guns was portrayed as a way to make confrontations with residents less deadly.
READ MORE: Number of police departments using stun guns, Tasers increased by 10 times – report
Only patrol sergeants and Emergency Service Units are currently allowed to use Tasers, but training has already begun for other officers, and field training officers will also be taught how to use the weapons.
"The patrol sergeant supervisors have been trained on them. We're going to expand that. We're going to try to get all supervisors on patrol to get Tasers," an NYPD spokesman told the Post.
While beat officers may also acquire Tasers at some point, the NYPD spokesman said that's an issue that has not yet been decided.
According to the newspaper, the NYPD has 700 Tasers in use and another 1,000 in inventory. A $4.5-million purchase could result in more than 1,000 more Tasers being added to the force. Each weapon costs between $500 and $1,000.
READ MORE: NYPD officers slammed autistic teen's head against concrete - lawsuit
Police departments across the US have increasingly been embracing the use of Tasers. In the year 2000, only 7 percent of the nation's police departments employed stun guns, according to a report by the Bureau of Justice Statistics. By 2013, however, roughly 80 percent did. Almost 90 percent of police departments had also authorized their officers to use pepper spray and batons by the end of 2013, the report stated.
Additionally, it found that a growing number of officers have been employing video-cameras, conducting surveillance, and wearing protective body armor while on patrol.
You can share this story on social media: