NYPD officers slammed autistic teen's head against concrete - lawsuit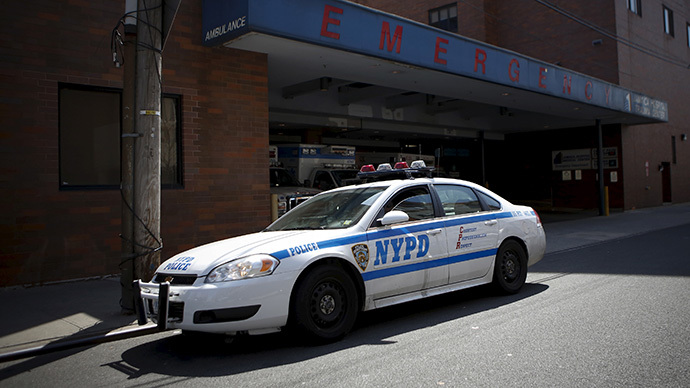 A 17-year-old autistic boy was thrown onto the sidewalk by New York City police officers, punched in the face, arrested, hauled to the precinct for questioning and released without charges, according to a lawsuit.
Troy Canales was standing in front of his Bronx home on the night of November 12, 2014, when two officers drove up in a police car demanding to know what he was doing, according to the Manhattan federal court lawsuit.
The lawsuit claims the officers clearly had no training in how to deal with people with special needs when they began questioning Canales, who is able to talk but has a hard time making eye contact with strangers.
READ MORE: New York settles with Occupy Wall Street protesters for over $300K
"[Canales] was extremely scared, but told the officers that he was just 'chilling' and was not doing anything," the suit stated.
"[The officers] each grabbed the plaintiff's arms and forcefully threw him down on the sidewalk, smashing his head against the concrete. [The officers] kneed plaintiff in the back and punched him in the fact as he screamed to his family for help."
Canales' mother and brother came out of the house and saw him cuffed on the ground. They told the police he was autistic but the cops ignored them and took the teenager to the precinct, said the complaint.
Canales was held for an hour until his mother, Alyson Valentine, spoke to the commanding officer, who apologized and said, 'things like this happen" before releasing the teen.
Police officers had no explanation for the assault or the arrest except to say that one officer "feared for his life" when he spoke to Canales on the sidewalk, according to the lawsuit.
READ MORE: Number of police departments using stun guns, Tasers increased by 10 times – report
In the wake of the beating, Valentine said her son became reclusive and it took professional therapy to help him go out of the house again.
"Every other house on the block, there's a child with disability," Valentine told DNAinfo. "A lot of them don't come outside that much. If you're policing the neighborhood, you should know the people."
A lawyer for Troy Canales, now 18, said the NYPD violated the teen's civil rights during the November 2014 incident. The federal lawsuit seeks unspecified compensatory and punitive damages, and better training for police officers to deal with people with special needs.
A New York City Law Department spokesman said the suit is under review, reported the New York Post.
You can share this story on social media: