Iraq War vet, mother identified as civilians killed in Planned Parenthood attack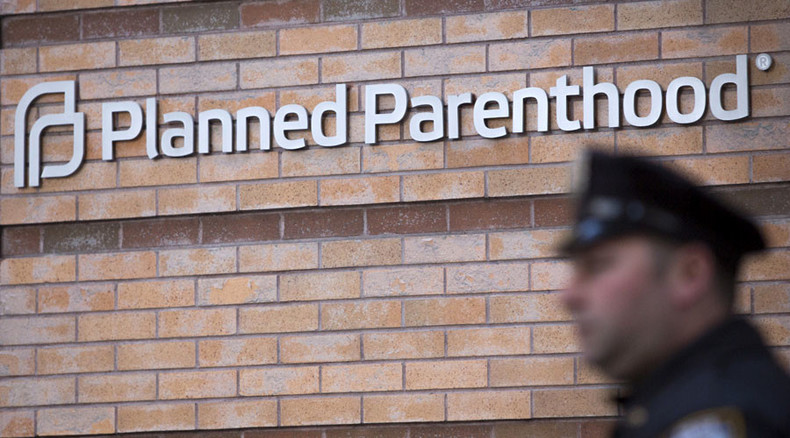 The two civilians killed in Friday's attack on a Planned Parenthood clinic in Colorado Springs have been identified by family and officials as a young mother and an Iraq War veteran. One police officer also died. All three were parents of two children.
Garrett Swasey, 44, was the first victim named following the rampage. Swasey was a law enforcement officer at nearby University of Colorado-Colorado Springs who was killed on the scene after responding to reports of shots fired.
Jennifer Markovsky, 35, and Ke'Arre Stewart, 29, were both accompanying friends to the Colorado Springs Planned Parenthood clinic on November 27 when Robert Lewis Dear, 57, opened fire.
Markovsky "was the most lovable person," said her father, John Ah-King. "So kindhearted, just always there when I needed her."
She grew up in Hawaii, Ah-King told the Denver Post, and was a stay-at-home mother of a young son and daughter. She moved to Colorado with her military husband Paul when he was assigned there.
Ah-king said he was notified of Markovsky's death by his other daughter.
"I couldn't believe it," he said. "I just messaged her Thursday to say Happy Thanksgiving."
Stewart graduated from high school in Waco, Texas, and ended up stationed in Colorado in 2013, following one tour of duty in Iraq with the US Army's Fourth Infantry Division, according to friends Amburh Butler and Eric Cross Sr.
"He was a stand-up guy," said Butler, speaking for Stewart's family. "If you were hungry, he fed you. If you were cold and needed a ride, he was just there. He was a good friend and an amazing listener."
Cross said Stewart was a good friend and father of two girls, 11 and 5, who live in Texas.
"He loved his daughters to death," he said. "He would do anything for them."
Butler said Stewart's tour in Iraq was a trying time for the young man. He was discharged from the military in 2014.
"He would tell me how terrible it was, how many guys he watched die. It was terrible for him," Butler told the Associated Press. "He went someplace where people expect to die, only to come back ... and be killed."
Swasey, the university police officer, was married with two children and a pastor at Hope Chapel. He was an accomplished figure skater before becoming an officer, competing in at least three US Championships while winning a junior national championship, his father David told the Boston Globe.
Former Olympic medalist Nancy Kerrigan said Swasey was "one of my best friends" as a child growing up in Massachusetts.
"My prayers and love go out to Garrett's entire family. Remembering a wonderful friend and person whom will be greatly missed!" she wrote on her Twitter account.
Swasey joined the University of Colorado police department six years ago. Police forces across the US expressed condolences following his death.
"In this weekend of Thanksgiving, we mourn the death of Officer Swasey and extend our deepest sympathy and empathy to his family and friends," read a statement from the National Law Enforcement Officers Memorial Fund on Saturday. "Officer Swasey's death reminds us that law enforcement officers are in constant danger. They stand boldly against crime, evil, and those intent on bringing harm to others. ... Officer Swasey epitomized this hallmark of the enforcement profession."
President Obama lauded Swasey's actions in a statement released by the White House: ''May God bless Officer Garrett Swasey and the Americans he tried to save — and may he grant the rest of us the courage to do the same thing.''
The shooter, identified as Robert Lewis Dear, wounded at least nine others on Friday, including several police officers, amid the hours-long standoff. He is expected to make his first appearance in court Monday, the Denver Post reported.
Colorado Springs police said Sunday they are withholding information about the motive for the attack for the time being, though it has been reported that Dear said "no more baby parts" following his arrest, indicating anti-abortion views. The quote is likely in reference to controversial undercover videos released in July, showing Planned Parenthood officials discussing the research uses of fetal tissue that was acquired through abortion procedures.
Anti-abortion activists say the videos suggest the sexual and reproductive health organization is illegally selling fetal tissue for profit, while Planned Parenthood has insisted it follows all state and federal laws pertaining to the use of such tissue, used by medical researchers to study a host of conditions, such as Parkinson's disease, spinal cord injuries, and HIV/AIDS treatments.
Since 1977, eight abortion providers in the US have been murdered amid thousands of acts of violence, bombings, arson and other acts of intimidation, according to the National Abortion Foundation.
The videos have led a new round of invective and physical attacks aimed at abortion providers, specifically Planned Parenthood clinics. "No more baby parts," the phrase allegedly used by Dear following the attack, has been used, in some variation, by Republican presidential candidates, politicians, and anti-abortion rights activists alike.
Vicki Cowart, CEO of Planned Parenthood Rocky Mountain, of which the Colorado Springs clinic is an affiliate, said Dear's motivations for the attack are based on his anti-abortion stances.
"We are learning that eyewitnesses confirm that the man who will be charged with the tragic and senseless shooting that resulted in the deaths of three people and injures to nine others at Planned Parenthood's health center in Colorado Springs was motivated by opposition to safe and legal abortion," she said.
"This is an appalling act of violence targeting access to health care and terrorizing skilled and dedicated health care professionals."
Dear could face federal charges, as investigators have been in touch with the US Justice Department's Civil Rights and National Security offices, according to reports. The Freedom of Access to Clinic Entrances Act of 1994, for example, prohibits the intentional injuring or intimidation of someone obtaining or providing reproductive health services, among other stipulations.
"The case may fit the criteria for a federal domestic terrorism case, but based on my experience, I would be very surprised if this is not simply a local prosecution," said Colorado Springs Mayor John Suthers, formerly a US attorney and Colorado state attorney general. "Murder charges will be more than adequate on the local level."
On Sunday evening, Colorado Springs police continued sifting throughout the crime scene, as the city's police and fire departments, along with mental health and emergency response organizations, set up a crisis station located at the Mortgage Solutions Financial Expo Center to offer services to the community.
Colorado Springs is considered an epicenter of the American religious right, many of whom are some of the most vocal opponents to abortion rights and birth control access in the US. Many evangelical Christian megachurches and organizations, including the powerful group Focus on the Family, are headquartered in the city. It is also home to he United States Air Force Academy and the US Olympic training center.