Police identify suspected gunman in attack on Colorado abortion clinic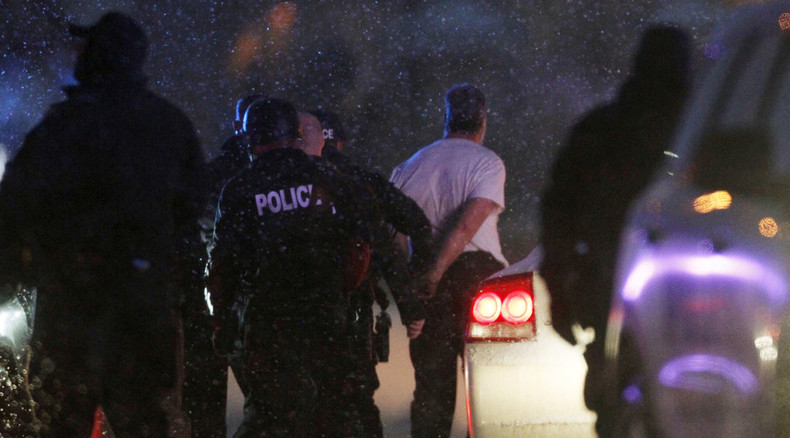 Police in Colorado have named the suspected gunman who opened fire inside a Planned Parenthood clinic in Colorado Springs, killing three people and wounding nine others.
The man, who carried out the deadly attack on Friday in Colorado Springs and was arrested after an hours-long standoff, has been identified as 57-year-old Robert Lewis Dear. Police posted a photo of the suspect on Twitter on Saturday, providing no further information about him.
Police added that Dear resided in Hartsel, Colorado, some 105 km west of Colorado Springs.
The shooting occurred at a medical center that offers a wide range of reproductive health services including abortions. The clinic is a classic target for anti-abortion activists. However, neither the police nor the center itself possess any information regarding Dear's motives.
"We don't have any information on this individual's mentality, or his ideas or ideology," police Lt. Catherine Buckley said, according to AP.
"The information regarding the gunman's motive remains unknown as does whether Planned Parenthood was targeted deliberately," Vicky Cowart, President and CEO of Planned Parenthood Rocky Mountains said in a statement.
However, she added that a climate of rancor surrounding abortion had set the stage for such violence. "We share the concerns of many Americans that extremists are creating a poisonous environment that feeds domestic terrorism in this country."
The gunman, armed with a rifle entered the clinic and opened fire at around noon, authorities said.
Police rushed to the scene and followed the man into the building. They talked him into giving up and took him into custody. The whole operation took around five hours.
#CSPD confirms the items brought to the scene by suspect have been secured and processed items no longer a threat

— Springs Police (@CSPDPIO) November 28, 2015
Robert Dear killed three people, including a police officer and two civilians, Colorado Springs Police Chief Peter Carey reported on Friday. Nine of the injured – five officers and four civilians – have been hospitalized. There is no threat to their lives.
The dead policeman was identified as Garrett Swasey, 44, who worked for the University of Colorado in Colorado Springs and who went to the clinic "in support of an officer under fire."
In the wake of the latest shooting, President Barack Obama has called for measures that would make it harder to gain access to guns.
"We have to do something about the easy accessibility of weapons of war on our streets to people who have no business wielding them." Obama said in a statement on Saturday. "Enough is enough," he said.