Obama 'not to sign' Keystone XL pipeline bill, Senate set for Friday vote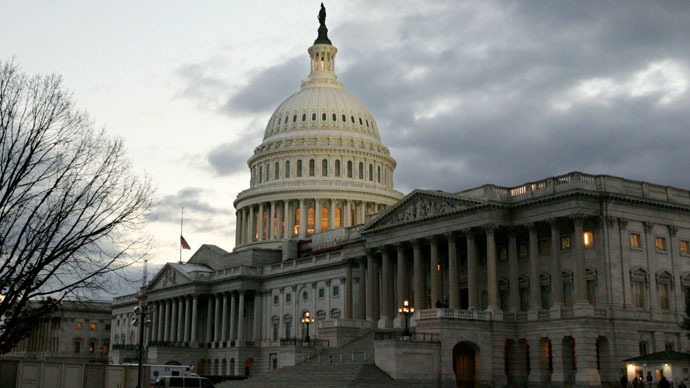 While Republicans hope legislation approving the Keystone XL pipeline will pass a Senate vote on Friday, the White House says that President Barack Obama will not sign it anyway.
READ MORE: Obama: Keystone XL pipeline does not benefit Americans
The US Senate is planning to vote at the end of the week on the controversial Keystone XL pipeline, which would transport crude oil from Canada to the Gulf of Mexico, House Majority leader Kevin McCarthy told The Wall Street Journal on Monday.
The fact that Republicans are in the majority in the Senate after November midterm elections makes McCarthy confident the oil-sands pipeline legislation will pass.
READ MORE: 'Death warrant to our environment & people': Native Americans say no to Keystone XL
Key Republican Senator John Hoeven told Bloomberg on Monday that the legislation he will submit has 63 votes. This means it would lack four votes to overcome Obama's veto.
According to Hoeven, supporters of the project proposed by the TransCanada Corporation in 2008 have time to "break through the gridlock," – that being the president's signature.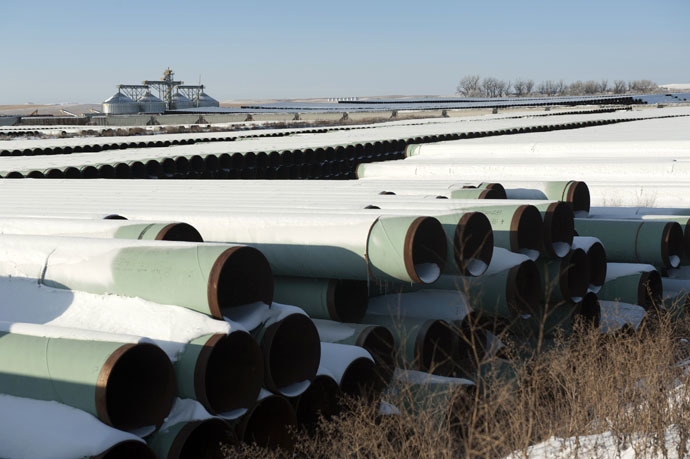 "The whole idea is to have an open process and let people offer amendments," he said.
READ MORE: Canada pressures US to pass Keystone XL as falling oil prices threaten project
On Tuesday, White House Press Secretary Josh Earnest said he doesn't expect Obama to sign the legislation, even if it passes the new Republican-led US Congress. He added that the State Department's review process should not be undermined by legislation.
READ MORE: Passing Keystone pipeline 'an act of war,' Sioux tribe president tells RT (VIDEO)
The bill failed to pass in the US Senate last November, despite garnering 59 "Yes" votes to 41 "No" votes. That time it was just one vote short.
The Keystone XL pipeline would deliver up to 830,000 barrels of oil a day from the tar sands of Alberta in Canada down to Nebraska. It has become a matter of major concern for environmentalists, who say it will exacerbate global warming and present a risk of oil spills.
You can share this story on social media: